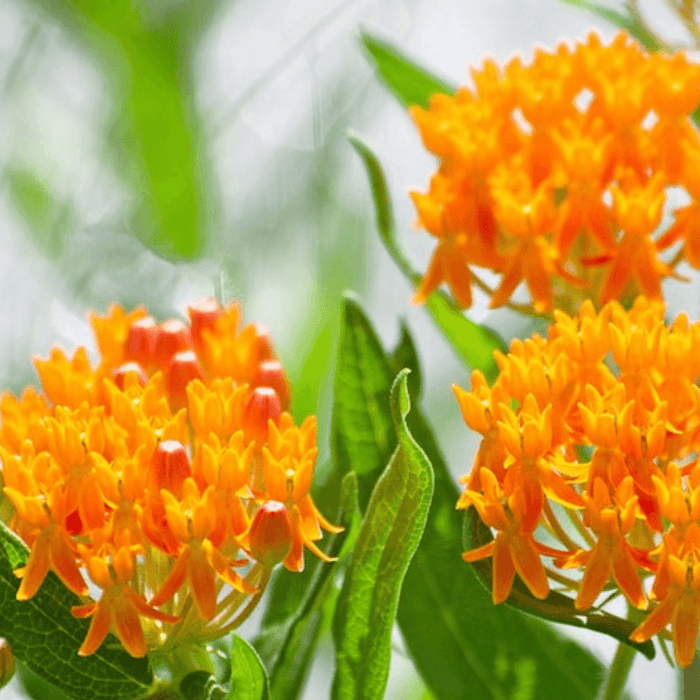 Butterfly Milkweed Seeds - Ascelpias Tuberosa, Heirloom Seeds, Monarch Butterfly, Milkweed Seeds, Native Seeds, Flower Seeds, Non-GMO
Original price
$1.99
-
Original price
$1.99
Asclepias tuberosa, a perennial plant native to the region, is a critical food source for Monarch butterflies and their larvae. The plant's intricate flower clusters, which are bright orange in color, can add a stunning pop of color to gardens and prairies alike. As the flowers fade, the plant produces pods that eventually crack open in the fall, releasing seeds surrounded by delicate white silky hairs. This plant is an important addition to any garden seeking to attract and support Monarch butterflies and other native pollinators.
About Our Seeds:-

Our seeds are non-GMO, open-pollinated, and untreated (free from fungicides, pesticides, herbicides, etc.).
We regularly test our seeds to ensure they meet the highest germination standards.
We provide full, detailed growing instructions for all our seeds.
Our seeds are professionally packed in eco-friendly resealable packets made from recycled materials and printed with vegetable-based ink, without the use of plastic ziploc bags.
Package Quantity:-
Interesting Facts:-
Butterfly Milkweed Seeds are the seeds of Asclepias tuberosa, a flowering plant native to North America. The plant is known for its bright orange flowers and is a popular choice for butterfly gardens. Heirloom seeds are seeds that have been passed down through generations of gardeners and farmers. They are often valued for their flavor, hardiness, and unique characteristics.