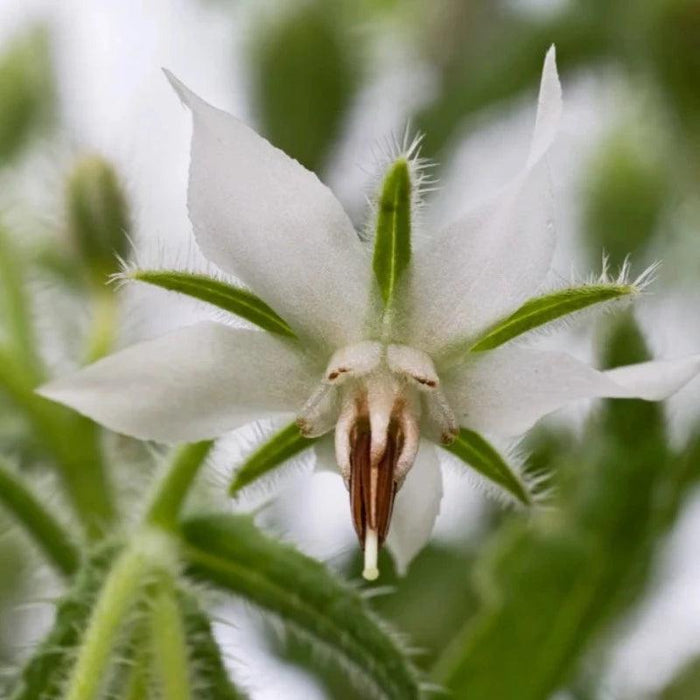 White Borage Seeds Heirloom Seeds, Edible Flower Seeds, Non-GMO
Original price
$1.99
-
Original price
$1.99
The annual plant known as Borago officinalis has two varieties, one with blue flowers and the other with white flowers, which are equally stunning. The star-shaped edible white flowers and textured leaves have a mild cucumber flavor and can be added to salads or used as a garnish or to flavor cold beverages. Additionally, the blooms can be candied. Borage has properties and has been used to create poultices for insect bites, stings, and skin rashes.
Borage is popular among honeybees, making it an excellent addition to bee-friendly gardens that support the honeybee population. The plant has diuretic, expectorant, and anti-inflammatory properties, and has been used to lower fevers and tonify the adrenal glands during periods of stress.
About Our Seeds:

Our seeds are non-GMO, open-pollinated, and untreated 
We regularly test our seeds to ensure they meet the highest germination standards.
We provide full, detailed growing instructions for all our seeds.
Our seeds are professionally packed in eco-friendly resealable packets made from recycled materials and printed with vegetable-based ink, without the use of plastic ziploc bags.
Package Quantity: