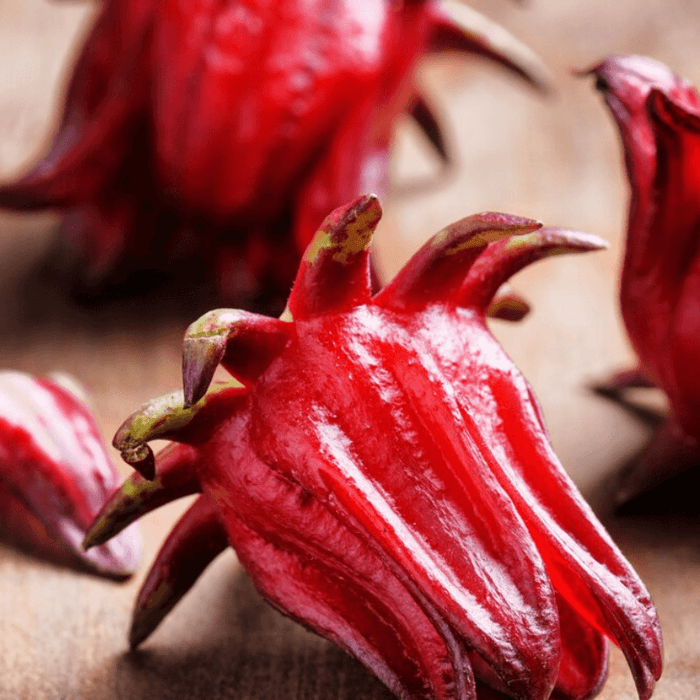 Asian Sour Leaf Roselle Seeds - Red Hibiscus, Heirloom Seeds, Edible Flower, Non-GMO
Original price
$1.99
-
Original price
$1.99
The Hibiscus sabdariffa, commonly known as Roselle Hibiscus or Red Hibiscus, is an annual plant native to the Caribbean, Africa, and Southeast Asia. These tropical plants can reach a height of 3-5 feet and feature stunning red ornamental flowers and red stems. The red calyxes of the flowers are not only beautiful but also edible and are widely used to make a range of tangy floral beverages, condiments, syrups, and more. Additionally, the plant's large leaves can be consumed fresh in salads, cooked similarly to spinach, or added to soups.
To grow Roselle Hibiscus, it is recommended to soak the seeds in water overnight before starting indoors 6-8 weeks before the last frost or planting outdoors after the final spring frost. It's important to note that Roselle is highly sensitive to frost and should be protected accordingly.
About Our Seeds:-
Our seeds are non-GMO, open-pollinated, and untreated (free from fungicides, pesticides, herbicides, etc.).
We regularly test our seeds to ensure they meet the highest germination standards.
We provide full, detailed growing instructions for all our seeds.
Our seeds are professionally packed in eco-friendly resealable packets made from recycled materials and printed with vegetable-based ink, without the use of plastic ziploc bags.

Package Quantity: