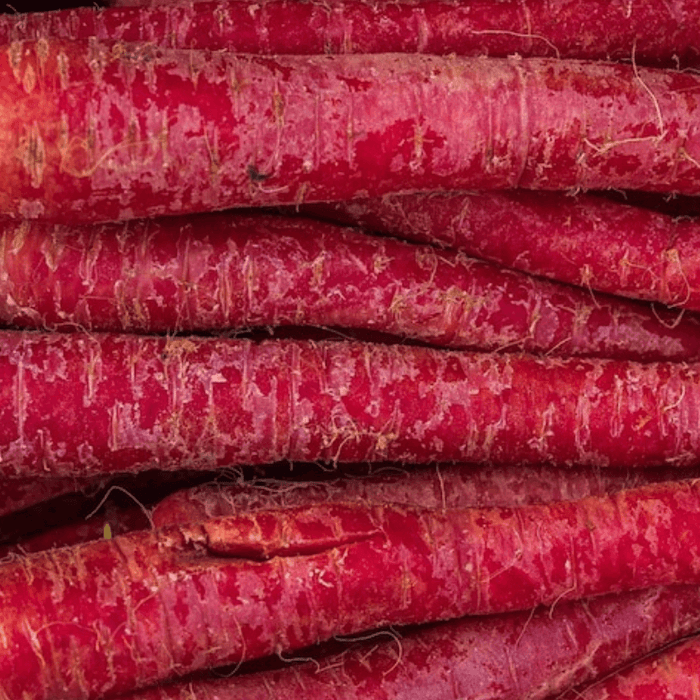 Atomic Red Carrot Seeds - Heirloom, Antioxidant, Lycopene, Open Pollinated, Non-GMO
Original price
$1.99
-
Original price
$1.99
(Daucus carota sativus) Atomic Red carrots are not only fun, but they also offer big health benefits. Their stunning bright red color is due to a high amount of lycopene, a powerful antioxidant. In addition to their nutritional value, Atomic Red carrots also boast flavorful and crisp 8-inch roots that are a hit with both kids and at farmers' markets. Interestingly, this variety is best when cooked, as it enhances the color and flavor while also increasing the bioavailability of the lycopene. If you're looking to add some color and nutrition to your meals, Atomic Red carrots are a great choice.
Our seeds are non-GMO, open-pollinated,  and untreated (free from fungicides, pesticides, herbicides, etc.)
We regularly test our seeds to ensure they meet the highest germination standards.
We provide full, detailed growing instructions for all our seeds.
Our seeds are professionally packed in eco-friendly resealable packets made from recycled materials and printed with vegetable-based ink, without the use of plastic ziploc bags.
Package Quantity: