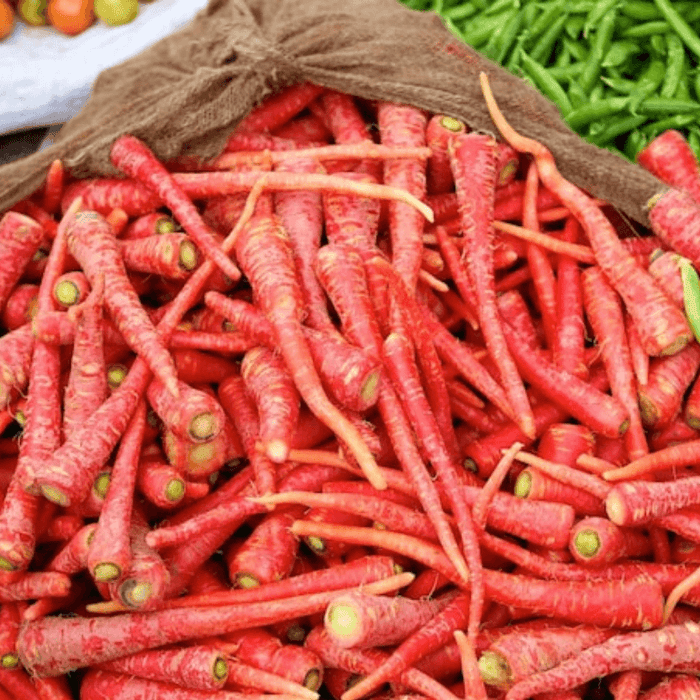 Atomic Red Carrot Seeds - Heirloom, Organic, Non-GMO
Original price
$1.99
-
Original price
$1.99
Daucus carota sativus, or Atomic Red carrots, are a unique and fun variety of carrots that offer more than just their striking bright red color. The high concentration of lycopene in these carrots provides a range of health benefits. These carrots produce flavorful, crispy roots that can grow up to 8 inches long. While they are delicious raw, cooking them will bring out their best color and flavor while increasing the bioavailability of lycopene. Atomic Red carrots are a popular choice among kids and at farmer's markets, adding a pop of color to any dish.
About Our Seeds:-

Our seeds are non-GMO, open-pollinated, and untreated (free from fungicides, pesticides, herbicides, etc.)
We regularly test our seeds to ensure they meet the highest germination standards.
We provide full, detailed growing instructions for all our seeds.
Our seeds are professionally packed in eco-friendly resealable packets made from recycled materials and printed with vegetable-based ink, without using plastic ziploc bags.
Quantity:-
.25g (Min. ~300 Seeds)