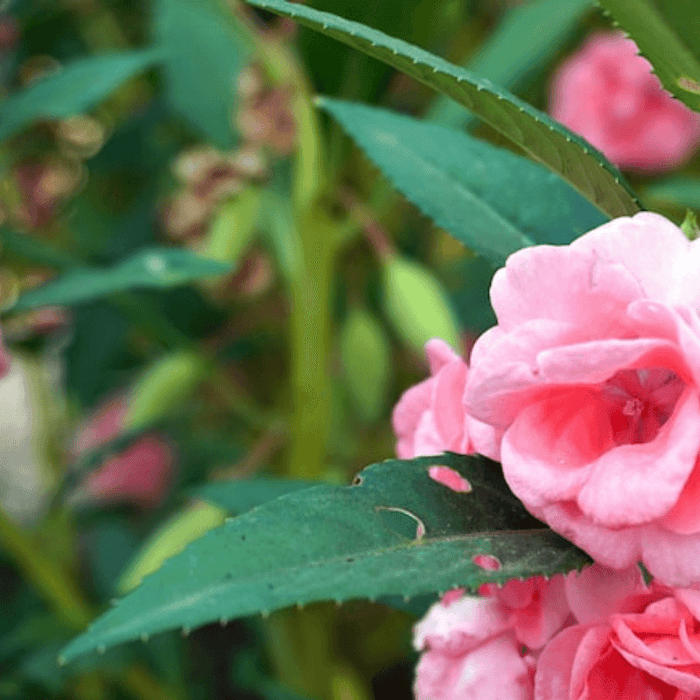 Balsam, Tom Thumb Mix Flower Seeds - Heirloom Seeds, Container Garden, Pollinator Garden, Dwarf Flower, Open Pollinated, Non-GMO
Original price
$1.99
-
Original price
$1.99
The Balsam Tom Thumb Mix, or Impatiens balsamina, is an annual plant that displays smooth, delicate flowers in shades of white, pink, red, and purple, which grow on stems surrounded by glossy, pointed green leaves. This compact variety of balsam is both rapid-growing and long-lasting, and its dwarf size makes it a perfect option for both garden beds and containers. With its tropical look, the vibrant flowers of the Balsam Tom Thumb Mix attract the attention of hummingbirds and butterflies, making it an excellent choice for those who want to attract these lovely creatures to their garden.
Our seeds are non-GMO, open-pollinated,  and untreated (free from fungicides, pesticides, herbicides, etc.)
We regularly test our seeds to ensure they meet the highest germination standards.
We provide full, detailed growing instructions for all our seeds.
Our seeds are professionally packed in eco-friendly resealable packets made from recycled materials and printed with vegetable-based ink, without using plastic ziploc bags.
Package Quantity:-

Interesting Facts:-
Balsam, Tom Thumb Mix Flower Seeds are a popular heirloom seed variety that produces colorful, dwarf plants that are perfect for container and pollinator gardens.