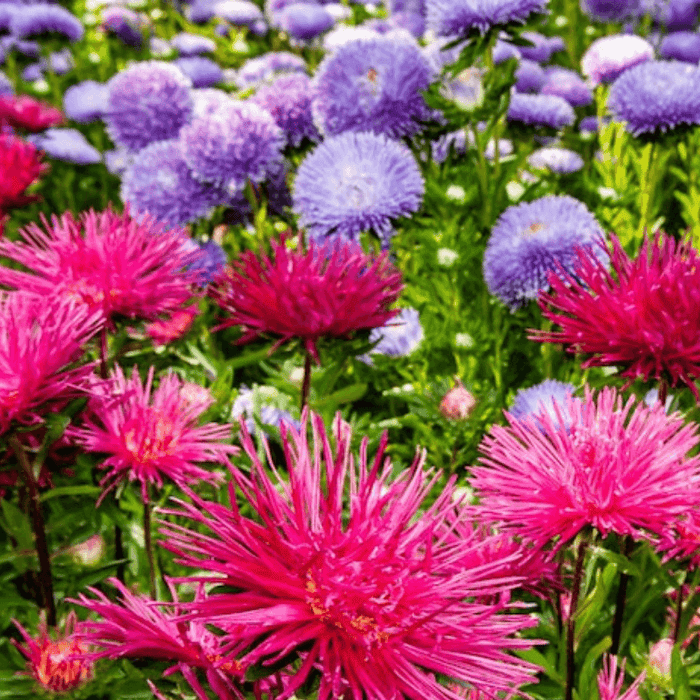 Bird & Butterfly Wildflower Seed Mix - Seed Packets, Heirloom Seeds, Flower Seeds, Non GMO, Open Pollinated
Original price
$2.99
-
Original price
$2.99
This flower mix is a delightful combination of both annual and perennial varieties that is specially designed to create a natural and welcoming habitat in your backyard, where your favorite winged creatures can thrive. It offers a colorful display of blooms throughout the season, providing a source of nectar and seeds for songbirds, hummingbirds, and butterflies, ensuring that they keep visiting your garden.
The mix is composed of a wide variety of flowers including Black-Eyed Susan (Rudbeckia hirta), Blanketflower (Gaillardia aristata), Butterfly Milkweed (Asclepias tuberosa), California Poppy (Eschscholzia californica), Candytuft (Iberis umbellata), China Aster (Callistephus chinensis), Cornflower (Centaurea cyanus), Dwarf Godetia (Clarkia amoena), Dwarf Plains Coreopsis (Coreopsis tinctoria), Gayfeather (Liatris spicata), Indian Blanket (Gaillardia pulchella), Lance-Leaved Coreopsis (Coreopsis lanceolata), Lemon Mint (Monarda citriodora), Mexican Hat (Ratibida columnifera), Perennial Lupine (Lupinus perennis), Purple Coneflower (Echinacea purpurea), Rocket Larkspur (Delphinium consolida), Scarlet Sage (Salvia coccinea), Siberian Wallflower (Cheiranthus allionii), and Sweet Alyssum (Lobularia maritima). This diverse mixture of annual and perennial flowers ensures a constant display of colorful blooms throughout the season, providing a source of nectar and seeds that can attract songbirds, hummingbirds, and butterflies to your backyard habitat.
Our seeds are non-GMO, open-pollinated,  and untreated (free from fungicides, pesticides, herbicides, etc.)
We regularly test our seeds to ensure they meet the highest germination standards.
We provide full, detailed growing instructions for all our seeds.
Our seeds are professionally packed in eco-friendly resealable packets made from recycled materials and printed with vegetable-based ink, without using plastic ziploc bags.
Package Quantity:-

2g - Seeds approximately 50-60 sq ft