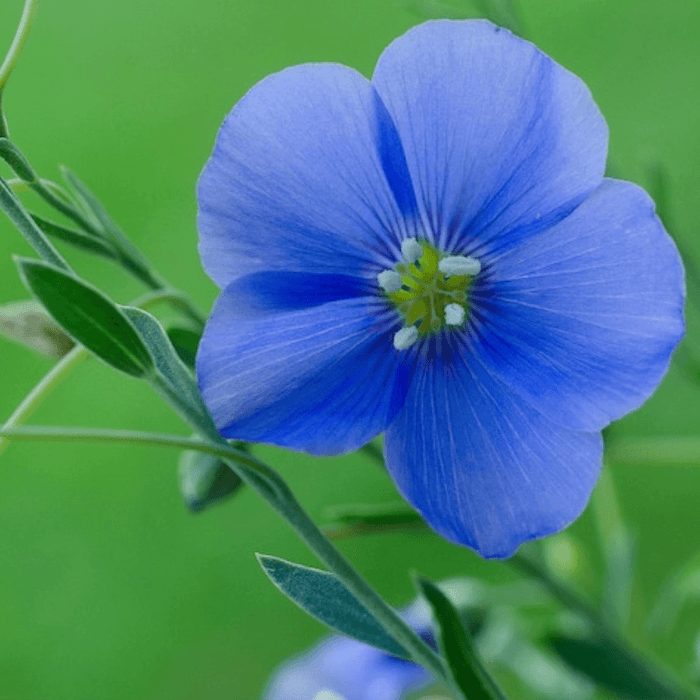 Blue Flax Wildflower Heirloom Seeds - Prairie Flowers, Lewis Flower, Perennial Wildflower, Open Pollinated
Original price
$1.99
-
Original price
$1.99
This plant, Linum lewisii, is a type of perennial that is indigenous to a particular area. It produces smooth, shimmering blue flowers on slender, 2-foot-tall stalks. Commonly referred to as Blue Flax, this species, also known as Lewis or Prairie Flax, blooms from late spring to mid-summer and can be sowed in both fall and spring. It can be a visually stunning addition to any garden, whether planted alone or with other wildflowers. Furthermore, it is uncomplicated to cultivate from seed, and it can withstand drought conditions while being resistant to deer.
Our seeds are non-GMO, open-pollinated,  and untreated (free from fungicides, pesticides, herbicides, etc.)
We regularly test our seeds to ensure they meet the highest germination standards.
We provide full, detailed growing instructions for all our seeds.
Our seeds are professionally packed in eco-friendly resealable packets made from recycled materials and printed with vegetable-based ink, without using plastic ziploc bags.
Package Quantity:-

Interesting Facts:-
Blue Flax is an open-pollinated plant, meaning that it is pollinated by natural means, such as wind or insects, rather than through human intervention. This makes it a great choice for those who are interested in preserving heirloom and open-pollinated plant varieties.