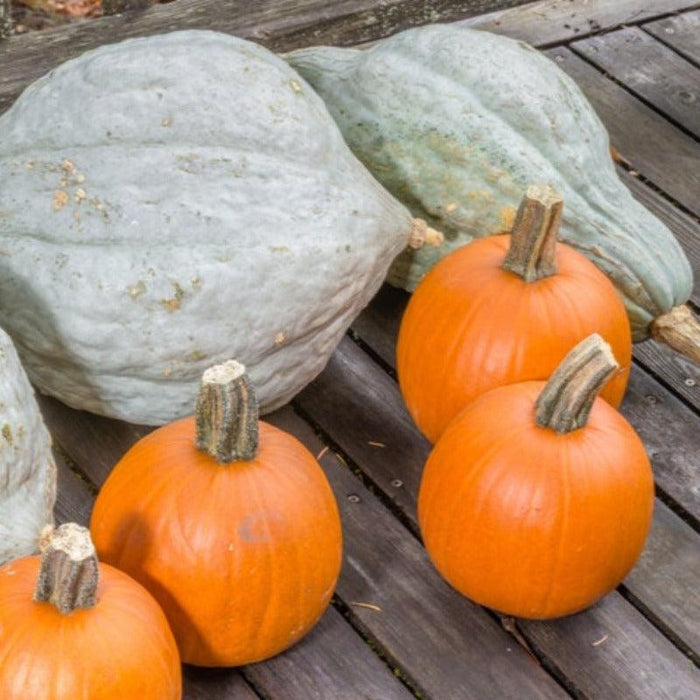 Blue Hubbard Winter Squash Heirloom Seeds
Original price
$1.99
-
Original price
$1.99
(Cucurbita maxima) Blue Hubbard is a giant teardrop-shaped winter squash that grows on vast vines. Fruit can reach anywhere from 15 to 40 pounds. Fine-grained, golden-fleshed sweetness. Perfect for cakes, savory baked goods, fried foods, and soups. The hard blue-grey skin makes this strain special for winter storage.
Blue Hubbard is also an effective trap plant for cucumber beetles when used as a border around other cucumbers.
Our seeds are non-GMO, open-pollinated,  and untreated (free from fungicides, pesticides, herbicides, etc.)
We regularly test our seeds to ensure they meet the highest germination standards.
We provide full, detailed growing instructions for all our seeds.
Our seeds are professionally packed in eco-friendly resealable packets made from recycled materials and printed with vegetable-based ink, without using plastic ziploc bags.
Package Quantity:-
Interesting Facts:-
Blue Hubbard Winter Squash is a classic heirloom variety that has been grown in the United States for over 100 years. The squash is known for its large, blue-gray, and oblong fruit, which can weigh anywhere from 8 to 20 pounds.