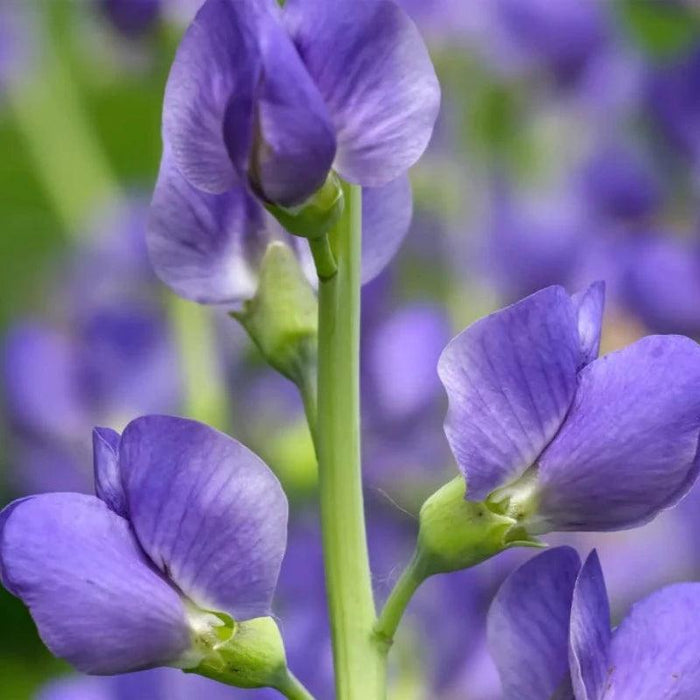 Blue Wild Indigo Flower Seeds, Heirloom, Native, Flower Seeds
Original price
$1.99
-
Original price
$1.99
The (Baptisia australis) perennial is a native and striking upright plant that displays early deep blue, pea-like blossoms. These blossoms are much loved by bumblebees and are followed by ornamental black, elongated seed pods, both of which make wonderful additions to cut flower arrangements. Interestingly, this plant has a historical use for making blue dyes as a substitute for true indigo.
About Our Seeds:

Our seeds are non-GMO, open-pollinated, and untreated (free from fungicides, pesticides, herbicides, etc.)
We regularly test our seeds to ensure they meet the highest germination standards.
We provide full, detailed growing instructions for all our seeds.
Our seeds are professionally packed in eco-friendly resealable packets made from recycled materials and printed with vegetable-based ink, without the use of plastic ziploc bags.
Package Quantity:

Interesting Facts:-
This plant can grow up to 4 feet tall and has a striking appearance, with spiky blue-green leaves and tall spikes of deep blue-purple flowers that bloom in late spring to early summer. Blue Wild Indigo is an important plant for wildlife, providing nectar and pollen for bees, butterflies, and other pollinators. It is also the host plant for the larvae of the wild indigo dusky wing butterfly.