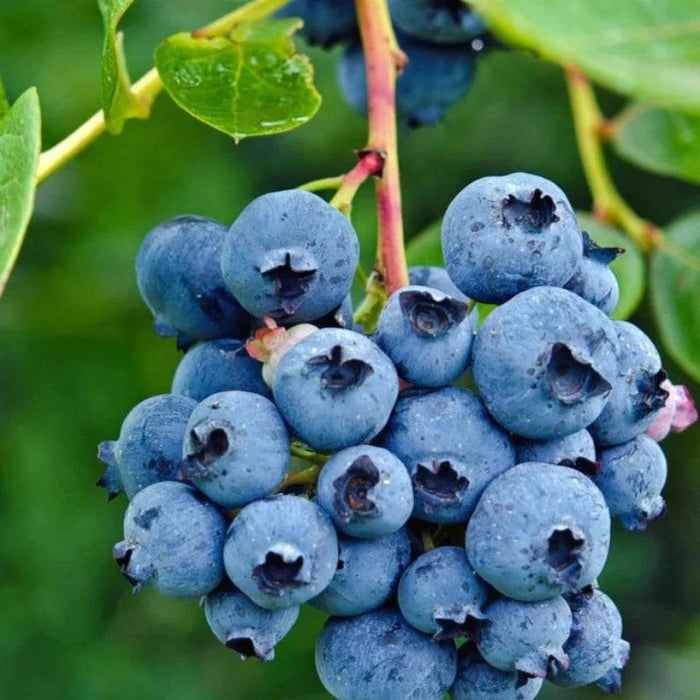 Blueberry Highbush Seeds - Heirloom Seeds, Bluecrop Blueberry, Duke Blueberry, Plant, Open Pollinated, Non-GMO
Original price
$2.99
-
Original price
$2.99
Northern Highbush, scientifically known as Vaccinium corymbosum, is a perennial native shrub that has ornamental, culinary, and applications. Its dark green leaves are glossy and become stunning shades of red, orange, and yellow in the fall season. This variety of blueberry is among the most sought-after types, as it produces abundant sweet and large fruits in midseason, grows well in various climates, and has a chilling requirement of over 800 hours. Additionally, its tall structure makes harvesting easy. The shrub prefers soils that are moist, acidic, and well-draining, and it is also disease-resistant.
About Our Seeds:

Our seeds are non-GMO, open-pollinated, and untreated 
We regularly test our seeds to ensure they meet the highest germination standards.
We provide full, detailed growing instructions for all our seeds.
Our seeds are professionally packed in eco-friendly resealable packets made from recycled materials and printed with vegetable-based ink, without using plastic ziploc bags.
Package Quantity:

Interesting Facts:-
This blueberry species is the most commonly cultivated blueberry in North America, accounting for the majority of commercial blueberry production. The two most popular varieties of Northern Highbush Blueberry are the Bluecrop Blueberry and the Duke Blueberry.