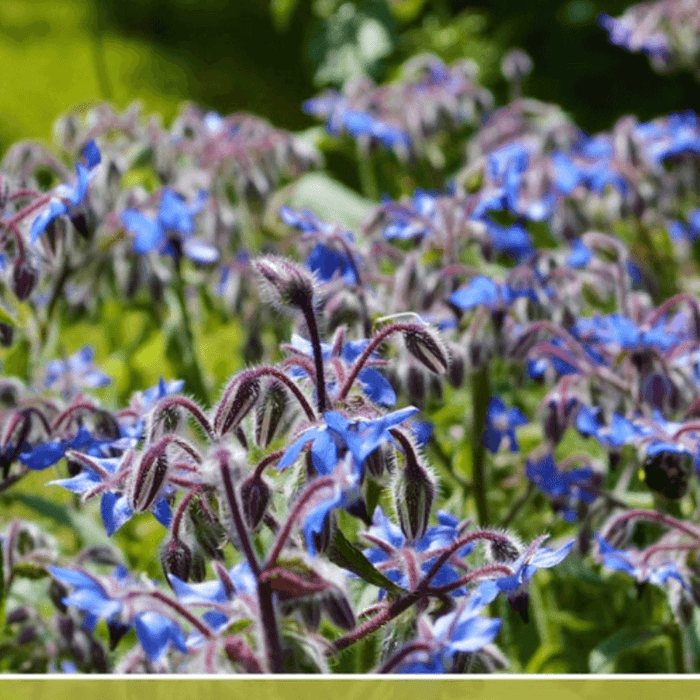 Borage Heirloom Seeds - Adored by the bees! - Non-GMO, Open Pollinated, Untreated
Original price
$1.99
-
Original price
$1.99
Borago officinalis is an annual herb that is both exquisite and easy to grow. This versatile plant, which originated in Aleppo, produces bright blue, star-shaped flowers that bloom throughout the summer. Borage is a favorite among honeybees, making it an excellent choice for bee-friendly gardening and for helping to support the honeybee population. If you're looking to add some beauty to your garden while also doing your part to protect pollinators, Borage is the perfect plant for you.
Our seeds are non-GMO, open-pollinated,  and untreated (free from fungicides, pesticides, herbicides, etc.)
We regularly test our seeds to ensure they meet the highest germination standards.
We provide full, detailed growing instructions for all our seeds.
Our seeds are professionally packed in eco-friendly resealable packets made from recycled materials and printed with vegetable-based ink, without using plastic ziploc bags.
Package Quantity:-
Interesting Facts:-
Borage flowers are known for their vibrant blue color and star shape, which makes them popular among bees and other pollinators. Borage is sometimes called "bee bush" or "bee bread" because bees are attracted to the nectar and pollen produced by its flowers, which are an important source of food for them.