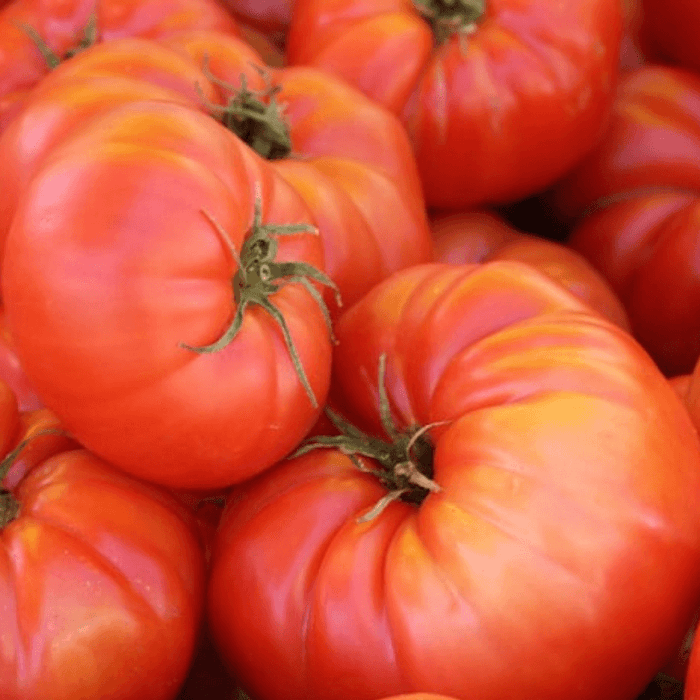 Brandywine Red Tomato Heirloom Seeds - Jumbo, Indeterminate, Red Flesh, Open Pollinated, Non-GMO
Original price
$1.99
-
Original price
$1.99
Lycopersicon lycopersicum, also known as the tomato, is an indeterminate plant that produces the quintessential heirloom tomato known as Brandywine. This tomato variety has been popular for over 100 years, largely due to its outstanding flavor and jumbo size. The Brandywine tomato plant grows into large vines that yield rich, red fruits that can weigh up to 2 pounds each. These tomatoes are widely regarded for their balanced and robust flavor, which is one of the reasons they are so beloved.
Our seeds are non-GMO, open-pollinated,  and untreated (free from fungicides, pesticides, herbicides, etc.)
We regularly test our seeds to ensure they meet the highest germination standards.
We provide full, detailed growing instructions for all our seeds.
Our seeds are professionally packed in eco-friendly resealable packets made from recycled materials and printed with vegetable-based ink, without using plastic ziploc bags.
Package Quantity:-

Interesting Facts:-
Brandywine Red Tomato is an heirloom tomato variety that is widely considered to be one of the best-tasting tomatoes in the world. It is a jumbo-sized tomato, with fruits that can weigh up to a pound or more each.