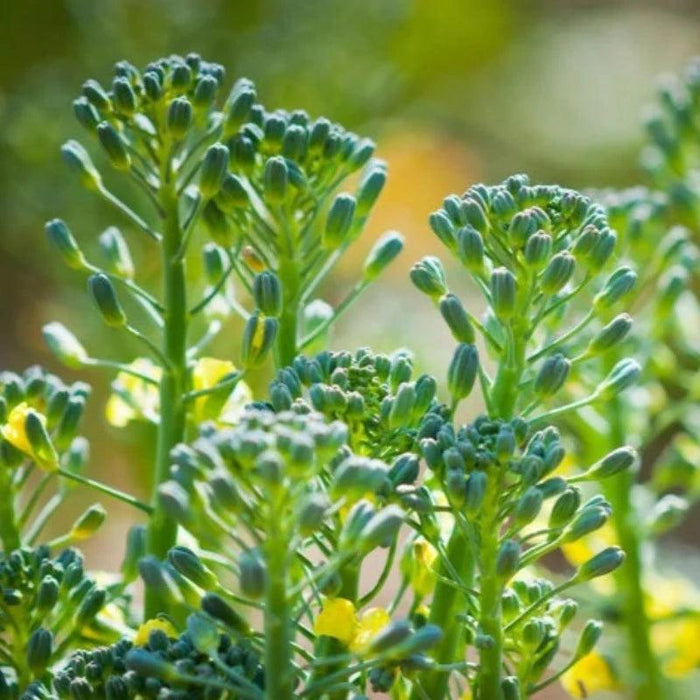 Broccoli Raab Rapini Seeds - Heirloom Seeds, Microgreens, Sprouting Seeds, Stir-Fry, Asparagus, Open Pollinated, Non-GMO
Original price
$1.99
-
Original price
$1.99
Broccoli raab, scientifically known as Brassica rapa, is a culinary delicacy that features tender, asparagus-like spring shoots. This non-heading variety is of Italian origin and boasts a subtle, peppery broccoli flavor. The budding shoots of this vegetable are particularly well-suited for stir-fries, salads, or steaming.
About Our Seeds:

Our seeds are non-GMO, open-pollinated, and untreated (free from fungicides, pesticides, herbicides, etc.)
We regularly test our seeds to ensure they meet the highest germination standards.
We provide full, detailed growing instructions for all our seeds.
Our seeds are professionally packed in eco-friendly resealable packets made from recycled materials and printed with vegetable-based ink, without using plastic ziploc bags.
Package Quantity:

Interesting Facts:-
Broccoli Raab, also known as Rapini, is a member of the brassica family and is related to broccoli, cabbage, and kale. It is an heirloom variety, which means that it has been passed down from generation to generation and has a long history of cultivation.