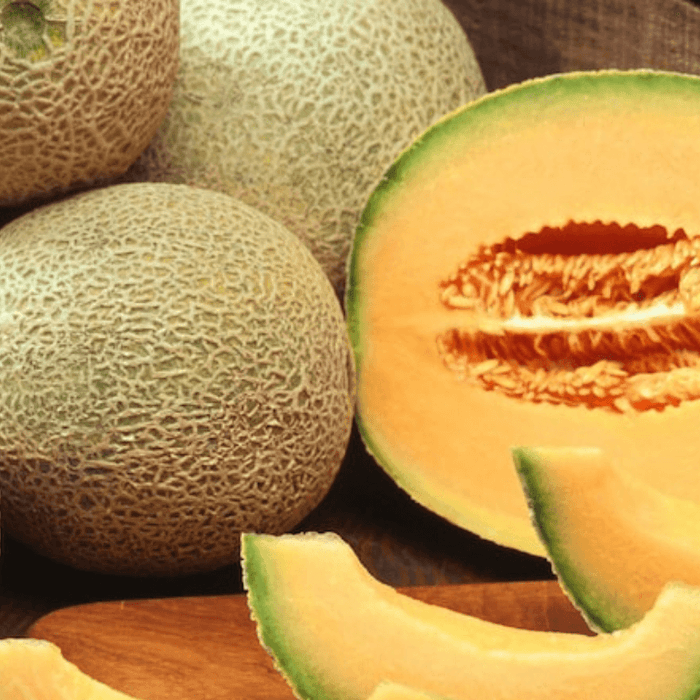 Cantaloupe Heirloom Seeds
Original price
$1.99
-
Original price
$1.99
Hales Best Jumbo (Cucumis melo) is a popular local fruit! This melon, which was created by a Japanese market gardener in California, matures quickly and has a great flavor. round melons with golden netting and green skin. Salmon-orange, fragrant flesh is sweet and luscious. tough against drought. resists powdery mildew.
Our seeds are non-GMO, open-pollinated,  and untreated (free from fungicides, pesticides, herbicides, etc.)
We regularly test our seeds to ensure they meet the highest germination standards.
We provide full, detailed growing instructions for all our seeds.
Our seeds are professionally packed in eco-friendly resealable packets made from recycled materials and printed with vegetable-based ink, without using plastic ziploc bags.
Package Quantity:-

Interesting Facts:-
Hales Best Jumbo Cantaloupe Heirloom Seeds is a popular variety of cantaloupe that is known for its large size and juicy, sweet flavor. This melon has been a favorite of gardeners for over 90 years and is often referred to as the "grandfather of cantaloupes".