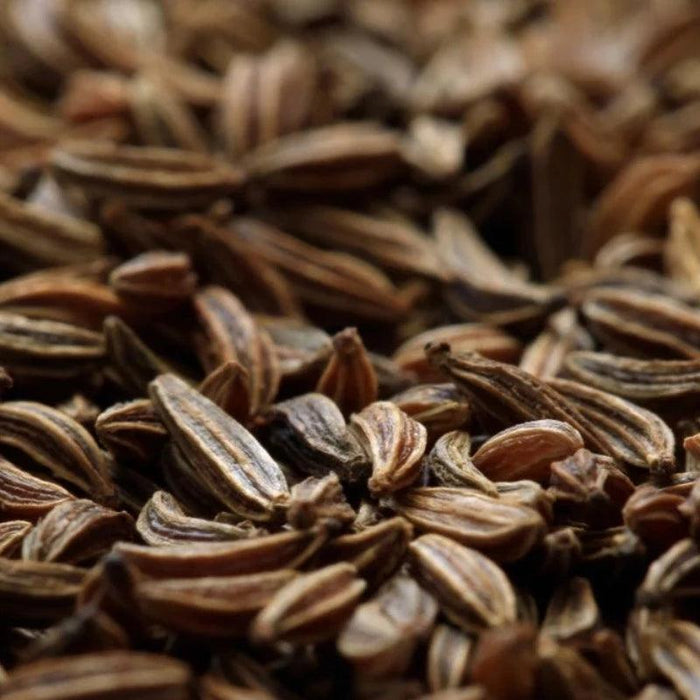 Caraway Herb Seeds - Heirloom Seeds, Herb, Culinary Herb, Persian Cumin, Meridian Fennel, Beneficial Bug, Open Pollinated, Non-GMO
Original price
$1.99
-
Original price
$1.99
Carum carvi, a biennial herb, is a versatile plant with various parts that can be consumed, including its leaves, roots, and seeds, which have a distinctive anise flavor with licorice undertones. The seeds, in particular, are popular and are frequently used in rye bread, soups, sausages, curries, vegetables, and even liqueurs. The roots can be cooked and eaten similarly to carrots or parsnips, and the edible leaves are a tasty addition to salads. Caraway is also rich in fiber, which promotes good digestion, as well as beneficial minerals like magnesium, iron, and calcium, in addition to antioxidants.
To cultivate caraway, start by planting indoors 4-6 weeks before the average last frost, or outdoors after the last frost. The plants will bloom and produce seeds in their second year.
About Our Seeds:

Our seeds are non-GMO, open-pollinated, and untreated (free from fungicides, pesticides, herbicides, etc.)
We regularly test our seeds to ensure they meet the highest germination standards.
We provide full, detailed growing instructions for all our seeds.
Our seeds are professionally packed in eco-friendly resealable packets made from recycled materials and printed with vegetable-based ink, without the use of plastic ziploc bags.
Package Quantity:

{Quantity:}-

75g (Min. 100 Seeds)