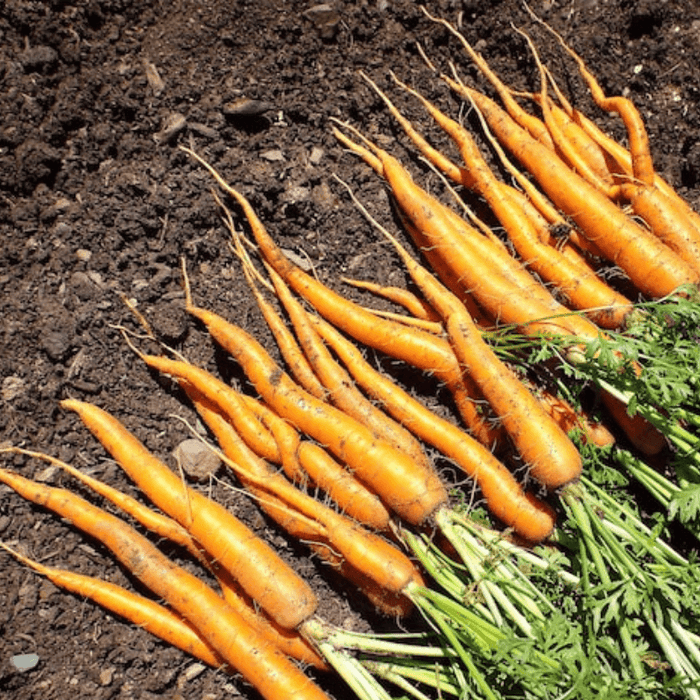 Carrot Heirloom Seeds Orange Carrot Seeds, Juicing Carrot, Rainbow Carrot, Easy to Grow, Open Pollinated,Non-GMO
Original price
$1.99
-
Original price
$1.99
The Daucus carota sativus, commonly known as the carrot, is an aptly named vegetable that is highly regarded for its exceptional sweetness and crisp texture. This particular variety of carrot features long, tapered roots that measure between 9-10 inches in length, with a deep orange color and almost no core. Notably, this carrot retains its bright color even after cooking and freezing, making it an excellent all-around choice. With its impressive taste and texture, it's no surprise that this variety is among the most popular.
Our seeds are non-GMO, open-pollinated, and untreated (free from fungicides, pesticides, herbicides, etc.)
We regularly test our seeds to ensure they meet the highest germination standards.
We provide full, detailed growing instructions for all our seeds.
Our seeds are professionally packed in eco-friendly resealable packets made from recycled materials and printed with vegetable-based ink, without the use of plastic ziploc bags.
Package Quantity: