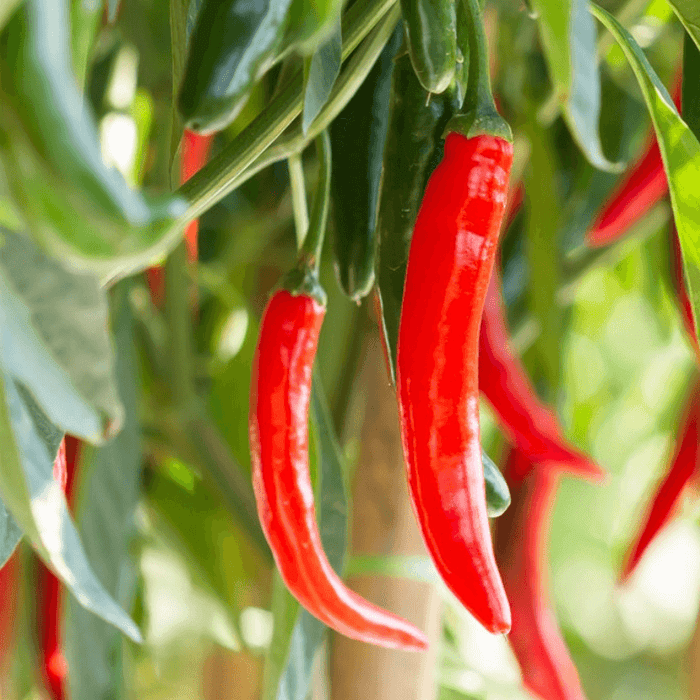 Cayenne Long Thin Hot Pepper Heirloom Seeds - Red Pepper, Salsa Garden, Hot Sauce, Open Pollinated, Non-GMO
Original price
$1.99
-
Original price
$1.99
Cayenne peppers, scientifically known as Capsicum annuum, are thin, long, and bright red in color with a potent, fiery flavor. These peppers are ideal for adding heat to hot sauce and chili when used fresh, or can be dried and stored for use throughout the winter. We prefer to dry them using a dehydrator and then grind them in a food processor to produce homemade, homegrown red pepper flakes. Cayenne plants are vigorous and highly productive, with a Scoville Heat Unit range of 30,000 to 50,000, indicating their spiciness level.
About Our Seeds:-
Our seeds are non-GMO, open-pollinated, and untreated (free from fungicides, pesticides, herbicides, etc.).
We regularly test our seeds to ensure they meet the highest germination standards.
We provide full, detailed growing instructions for all our seeds.
Our seeds are professionally packed in eco-friendly resealable packets made from recycled materials and printed with vegetable-based ink, without the use of plastic ziploc bags.

Package Quantity:

Interesting Facts:

Cayenne pepper is a type of slender chili pepper that typically measures 2 to 5 inches in length and ranges in color from green to red. The spice commonly referred to as "cayenne pepper," frequently used in pizza restaurants, is produced by grinding the dried version of this pepper.