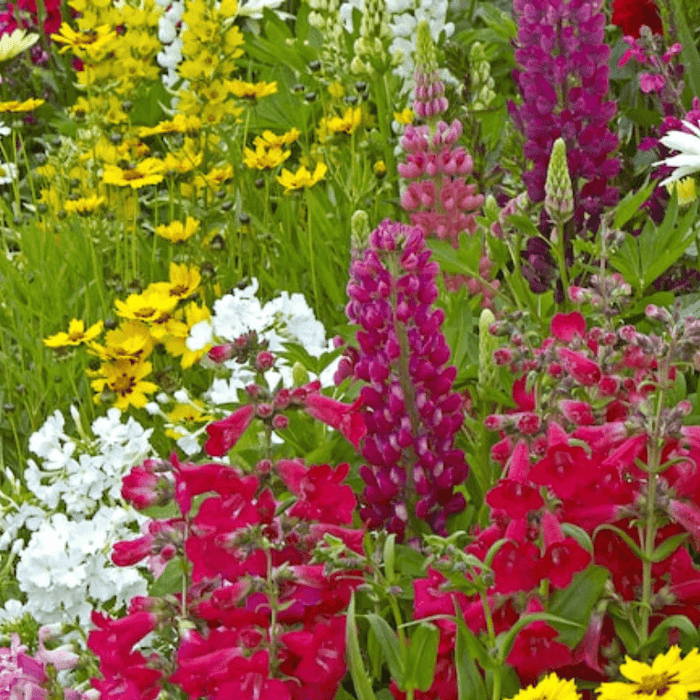 Cottage Garden Mix Wildflower- Seed Packets, Heirloom Seeds, Flower Seeds, Non GMO, Open Pollinated, Antique Flowers
Original price
$2.99
-
Original price
$2.99
This delightful blend of heirloom, old-fashioned, and antique flower varieties is a charming addition to any garden. The mix consists of both annual and perennial plants, offering a range of colors and textures reminiscent of the traditional cottage garden flower shows of the past. These blooms will provide beauty and enjoyment throughout the season, while also attracting a diverse array of pollinators to your garden.
Our seeds are non-GMO, open-pollinated,  and untreated (free from fungicides, pesticides, herbicides, etc.)
We regularly test our seeds to ensure they meet the highest germination standards.
We provide full, detailed growing instructions for all our seeds.
Our seeds are professionally packed in eco-friendly resealable packets made from recycled materials and printed with vegetable-based ink, without using plastic ziploc bags.
Package Quantity:-

2g - Seeds approximately 50 sq ft.
Interesting Facts:-
Cottage Garden Wildflower Seed Mix is a mix of heirloom flower seeds, which includes a variety of open-pollinated flowers that have been grown for generations. These antique flowers are often hardy and adaptable, making them perfect for any garden. The mix includes a variety of flowers such as poppies, daisies, cosmos, and more. These flowers are known for their vibrant colors and fragrant scents, making them a favorite of gardeners.