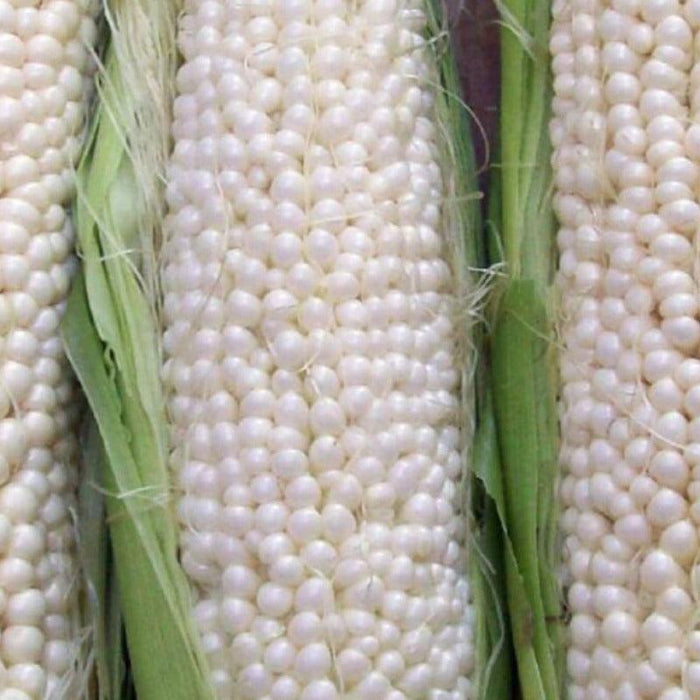 Country Gentleman Sweet Corn Heirloom Seeds - Shoepeg Corn, Home Garden, Open Pollinated, Non-GMO
Original price
$1.99
-
Original price
$1.99
Country Gentleman (Zea mays) is a highly regarded heirloom sweet corn variety, introduced in 1890 by S.D. Woodruff & Sons. It features irregularly spaced white kernels packed in a zigzag pattern and has a rich, old-fashioned sweet flavor that is ideal for roasting, canning or slow-cooking. This late season variety produces heavy yields of three ears per stalk on tall 7-8 foot stalks making it well suited for home gardens.
About Our Seeds:

Our seeds are non-GMO, open-pollinated, and untreated (free from fungicides, pesticides, herbicides, etc.)
We regularly test our seeds to ensure they meet the highest germination standards.
We provide full, detailed growing instructions for all our seeds.
Our seeds are professionally packed in eco-friendly resealable packets made from recycled materials and printed with vegetable-based ink, without the use of plastic ziploc bags.
Package Quantity:

Interesting Facts:
Country Gentleman is one of the most unusual sweet corn around because its white kernels are arranged irregularly, not in rows. The kernels are also very deep and narrow, hence its alternate name, Shoe-peg. Developed around 1890 in the Connecticut River Valley, it is a much bigger form of a very old variety.