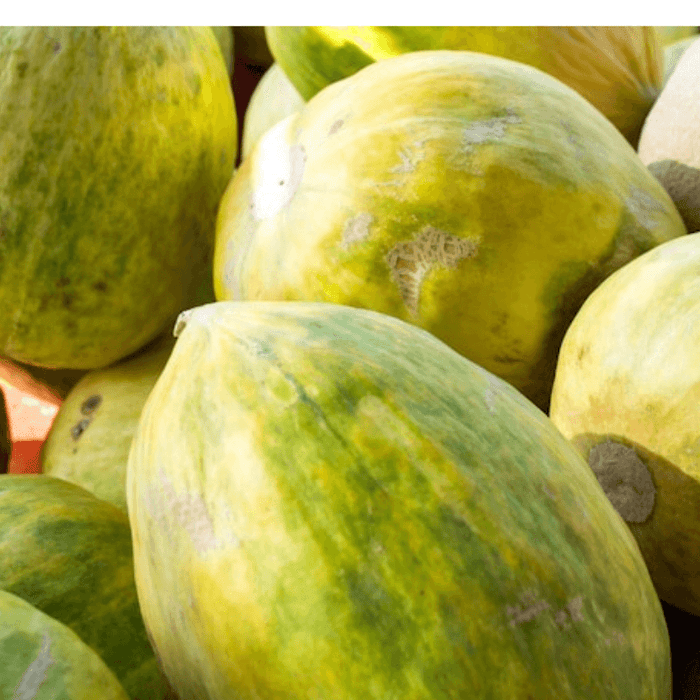 Crenshaw Melon Heirloom Seeds - Muskmelon, Sweet, Large, Organic, Non-GMO
Original price
$1.99
-
Original price
$1.99
The Crenshaw, scientifically known as Cucumis melo, is a large muskmelon that was created by crossing a Casaba melon and a Persian melon. This melon is known for its impressive size and incredibly sweet flavor, making it a popular choice among melon enthusiasts. Each Crenshaw fruit can weigh up to 6-8 pounds and has yellowish-green skin with mouthwatering salmon-colored flesh. Its sweet flavor and juicy texture make it a perfect addition to fruit salads, smoothies, and other sweet treats.
About Our Seeds:-

Our seeds are non-GMO, open-pollinated, and untreated (free from fungicides, pesticides, herbicides, etc.).
We regularly test our seeds to ensure they meet the highest germination standards.
We provide full, detailed growing instructions for all our seeds.
Our seeds are professionally packed in eco-friendly resealable packets made from recycled materials and printed with vegetable-based ink, without the use of plastic ziploc bags.
Package Quantity:-