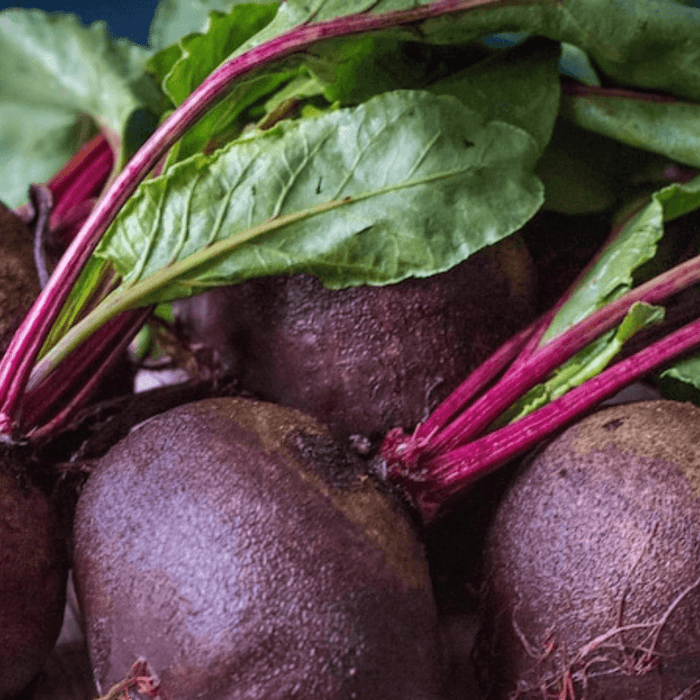 Detroit Dark Red Beet Heirloom Seeds
Original price
$1.99
-
Original price
$1.99
The Detroit Dark Red, also known as Beta vulgaris, is a highly popular type of beet that is favored for its beautiful appearance and deep scarlet color, with each beet measuring around 3 inches in size. It can be enjoyed either freshly harvested or canned for later consumption. With its smooth texture and sweet taste, it has become a staple in many home gardens. In addition to its flavorful roots, the beet's leafy greens are also edible and can serve as a substitute for spinach or chard. Notably, these greens are packed with beneficial nutrients, adding to the overall nutritional value of the plant.
About Our Seeds:-

Our seeds are non-GMO, open-pollinated, and untreated (free from fungicides, pesticides, herbicides, etc.)
We regularly test our seeds to ensure they meet the highest germination standards.
We provide full, detailed growing instructions for all our seeds.
Our seeds are professionally packed in eco-friendly resealable packets made from recycled materials and printed with vegetable-based ink, without using plastic ziploc bags.
Quantity:-