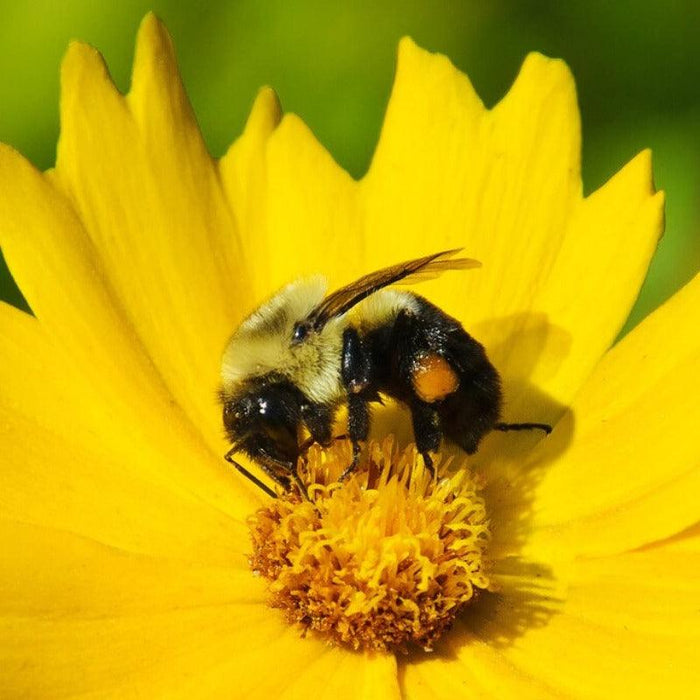 Feed the Bees Mix Heirloom Seeds, Flower Seeds, Wildflower
Original price
$2.99
-
Original price
$2.99
Many of us have shaded areas in our gardens where we're uncertain about what to grow. This mix of annuals and perennials is an ideal option for those spots with a partial shade that receive only 1-4 hours of sunlight.
For seeding, the recommended planting rate per acre is 7-14 lbs. For areas that are 1/2 acre or smaller, the planting rate is 5 oz. per 1000 sq. ft.
The list of plants in this colorful mix includes Baby's Breath, Baby Blue-Eyes, Candytuft, Chinese Forget-Me-Not, Chinese Houses, Clarkia, Columbine, Corn Poppy, Forget-Me-Not, Johnny Jump-Up, Lance-Leaved Coreopsis, Monkeyflower, Purple Coneflower, Rocket Larkspur, Shasta Daisy, Spurred Snapdragon, Sweet William Pinks, and Tussock Bellflower.
About Our Seeds:

Our seeds are non-GMO, open-pollinated, and untreated (free from fungicides, pesticides, herbicides, etc.)
We regularly test our seeds to ensure they meet the highest germination standards.
We provide full, detailed growing instructions for all our seeds.
Our seeds are professionally packed in eco-friendly resealable packets made from recycled materials and printed with vegetable-based ink, without the use of plastic ziploc bags.
Package Quantity: