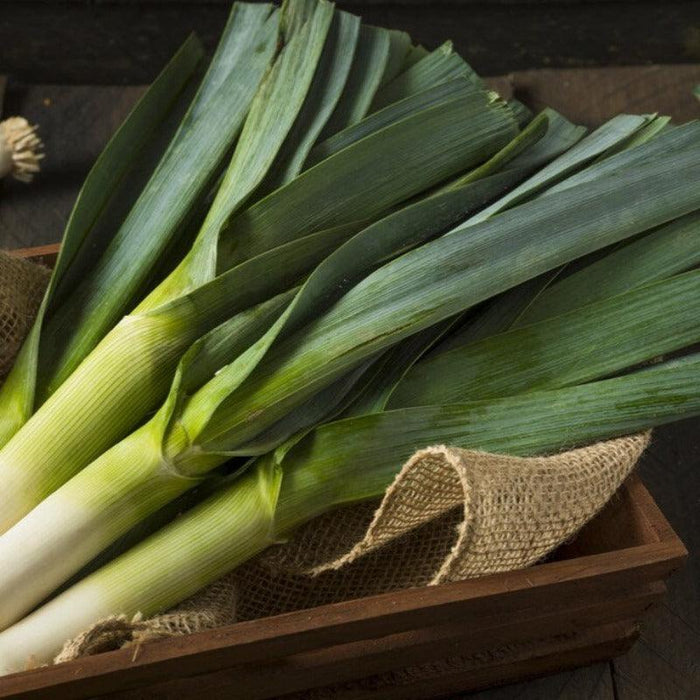 Flag Leek Seeds - Heirloom Seeds, Onion Seeds, Cold Hardy, Long Harvest, Open Pollinated, Non-GMO
Original price
$1.99
-
Original price
$1.99
The Flag Leek (Allium ampeloprasum) has its roots in the late 1800s and boasts a towering stem that is wide and resembles a flagpole. Its flavor is mild and sweet, akin to onions, making it an excellent choice for braising, soups, and stews.
The leek's stems are pearly-white and measure 7-9 inches, with towering blue-green leaves. It is incredibly durable in cold conditions, allowing for a prolonged harvest that can extend well into fall, or even be overwintered in milder climates.
About Our Seeds:

Our seeds are non-GMO, open-pollinated, and untreated (free from fungicides, pesticides, herbicides, etc.)
We regularly test our seeds to ensure they meet the highest germination standards.
We provide full, detailed growing instructions for all our seeds.
Our seeds are professionally packed in eco-friendly resealable packets made from recycled materials and printed with vegetable-based ink, without the use of plastic ziploc bags.
Package Quantity: