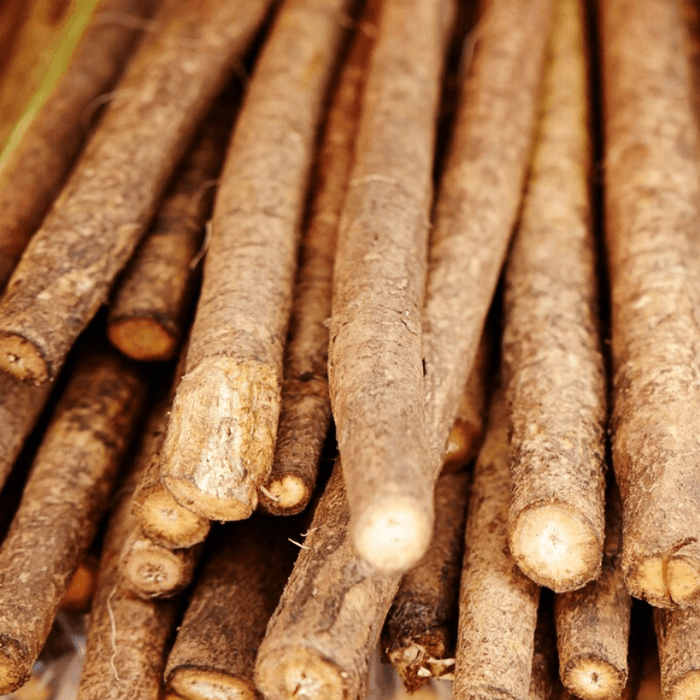 Gobo Takinogawa Burdock Seeds - Heirloom Seeds, Culinary Herb, Asian Vegetable, Beggars Buttons, Takinogawa Long, Non-GMO
Original price
$1.99
-
Original price
$1.99
Arctium lappa, also known as Burdock, is a popular Asian vegetable and herb cultivated for centuries due to its culinary benefits. This particular variety takes longer to mature, producing roots that are 36-48 inches long and possess a rich flavor. Its tender leaves, crisp roots, and robust stems are highly appreciated in Japan, where it is commonly used fresh in salads, and has a delightful earthy scent. The roots are typically harvested in 4-5 months, while the edible leaves can be harvested throughout the season. This variety is also referred to as Dong Yang Lu Bo and Takinogawa Long.
Burdock is a biennial plant, and during the first year, it only forms a cluster of large leaves. The carrot-like root of the Burdock can penetrate up to two feet deep into the ground, and it's most commonly used in herbal products. After one year of growth, Burdock produces a branched stalk with smaller leaves and purple-pink flowers in late summer.
To grow Burdock, soak the seeds in warm water for 24 hours before planting. Sow them outside in late fall or early spring and press them into the soil without covering them since they need light to germinate. Harvest the roots around 16 weeks after planting, and you can harvest the foliage anytime during the growing season.
About Our Seeds:-
Our seeds are non-GMO, open-pollinated, and untreated (free from fungicides, pesticides, herbicides, etc.).
We regularly test our seeds to ensure they meet the highest germination standards.
We provide full, detailed growing instructions for all our seeds.
Our seeds are professionally packed in eco-friendly resealable packets made from recycled materials and printed with vegetable-based ink, without the use of plastic ziploc bags.

Package Quantity:

Interesting Facts:

Burdock is a plant that completes its life cycle in two years, known as a biennial. During the first year, it forms a rosette of leaves, and in the second year, it flowers and produces seeds.