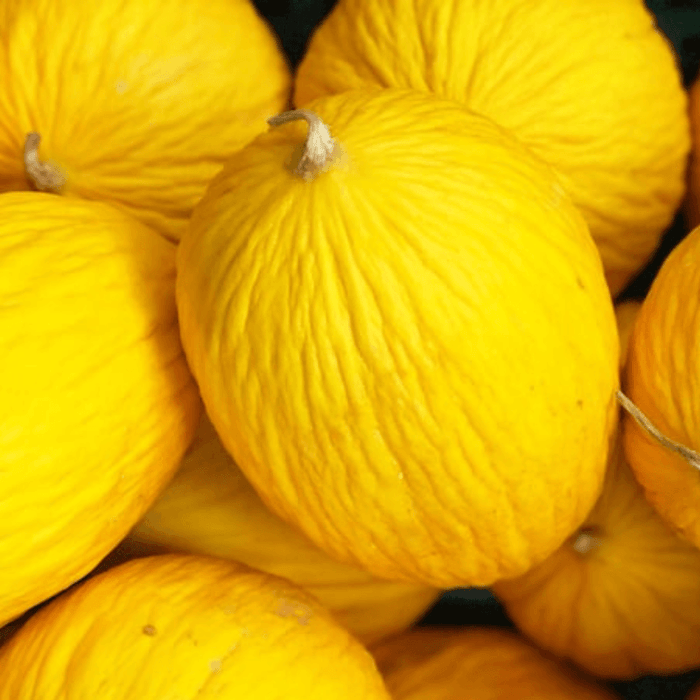 Golden Casaba Melon Seeds - Heirloom Seeds, White Flesh, Yellow Fruit Seeds, Open Pollinated, Non-GMO
Original price
$1.99
-
Original price
$1.99
The Casaba "Golden Beauty" melon, or Cucumis melo, is a vining plant that produces melons with thick, wrinkled yellow skin and delicious, sweet white flesh. The durable outer layer of the melon makes it an ideal option for long-term storage, as it can be enjoyed well into the winter months. Each fruit can weigh up to eight pounds, making it a substantial addition to any garden or harvest.
Our seeds are non-GMO, open-pollinated,  and untreated (free from fungicides, pesticides, herbicides, etc.)
We regularly test our seeds to ensure they meet the highest germination standards.
We provide full, detailed growing instructions for all our seeds.
Our seeds are professionally packed in eco-friendly resealable packets made from recycled materials and printed with vegetable-based ink, without using plastic ziploc bags.
Package Quantity:-

Interesting Facts:-
Golden Beauty Casaba Melon Seeds are a delicious heirloom seed variety that produces large, yellow melons with sweet, white flesh that is perfect for desserts and salads.