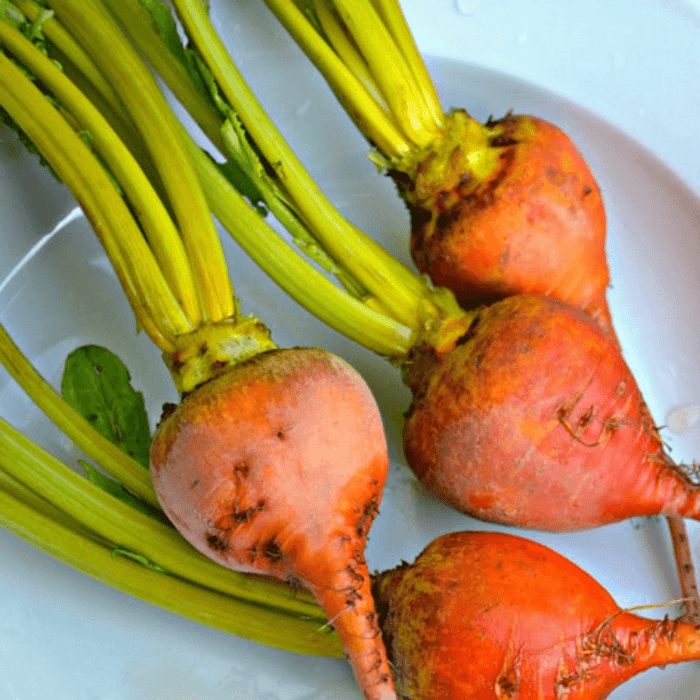 Golden Detroit Beet Heirloom Seeds
Original price
$1.99
-
Original price
$1.99
Beta vulgaris, also known as Golden Detroit, is a tender variety of beet that offers both delicious golden orange roots and nutritious greens. This versatile vegetable is great for double-duty use. Unlike red beets, Golden Detroit has a sweet flavor but won't bleed when cooked, making it an excellent choice for salads, roasting, or pickling. The root vegetable has a smooth texture that melts in your mouth when cooked, making it a favorite among many. Whether you prefer to eat it raw or cooked, Golden Detroit is sure to delight your taste buds with its unique flavor and texture.
About Our Seeds:-

Our seeds are non-GMO, open-pollinated, and untreated (free from fungicides, pesticides, herbicides, etc.)
We regularly test our seeds to ensure they meet the highest germination standards.
We provide full, detailed growing instructions for all our seeds.
Our seeds are professionally packed in eco-friendly resealable packets made from recycled materials and printed with vegetable-based ink, without using plastic ziploc bags.