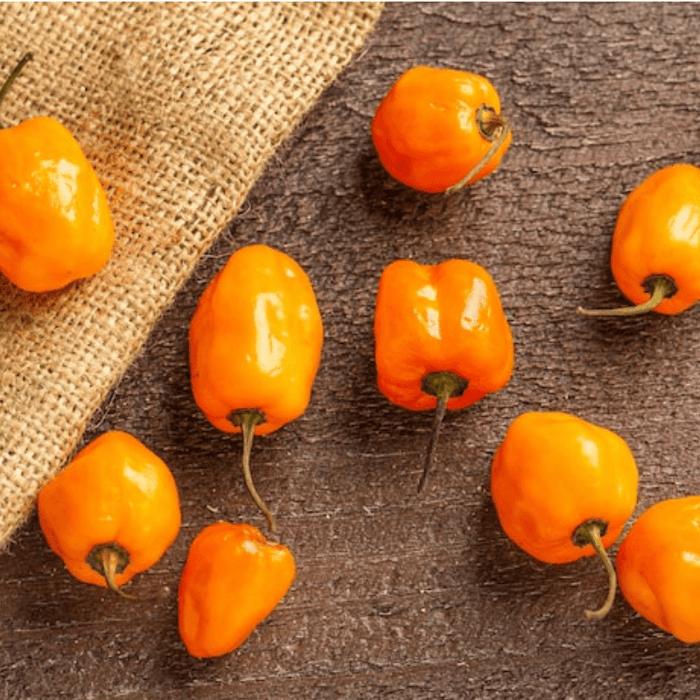 Habanero Orange Pepper Heirloom Seeds
Original price
$1.99
-
Original price
$1.99
Habanero peppers, scientifically known as (Capsicum chinense), are considered to be one of the spicier types of peppers and are purportedly a hundred times hotter than jalapenos. These peppers, which are orange in color, first emerged in the Caribbean and are highly prized for their fruity flavor and intense spiciness. They can be used to create a variety of delicious condiments, including salsas, peach-habanero hot sauce, and BBQ sauces with an extra kick.
Our seeds are non-GMO, open-pollinated,  and untreated (free from fungicides, pesticides, herbicides, etc.)
We regularly test our seeds to ensure they meet the highest germination standards.
We provide full, detailed growing instructions for all our seeds.
Our seeds are professionally packed in eco-friendly resealable packets made from recycled materials and printed with vegetable-based ink, without using plastic ziploc bags.
Package Quantity:-

Interesting Facts:-
Habanero Orange Pepper Heirloom Seeds are known for their intense spiciness, with a rating of 100,000-350,000 Scoville units, making them one of the hottest peppers in the world.