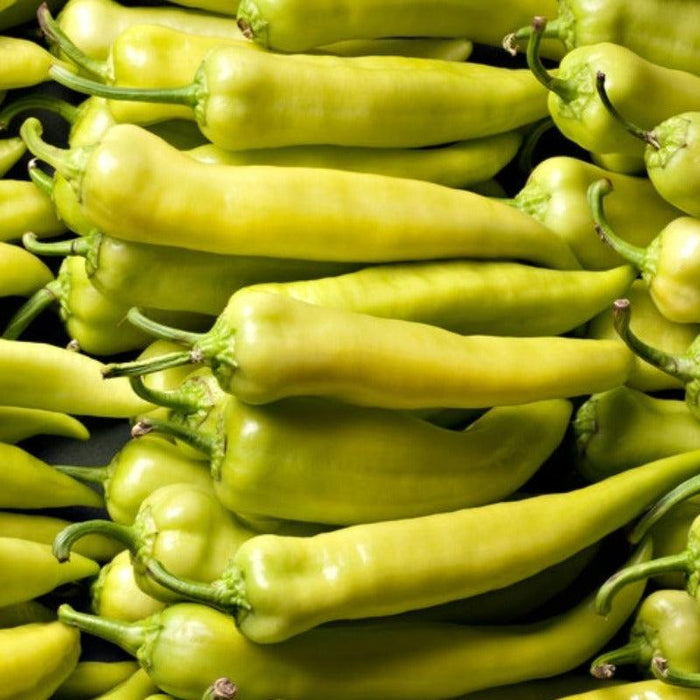 Heirloom Pepper Seed Collection - Pack Of 10 Heirloom Peppers, Stocking Stuffer, Gardening Gift, Non-GMO
Original price
$19.95
-
Original price
$19.95
Spice up your salsas, soups and sauces with the unmistakable flavors of this must-see heirloom pepper seed collection!
This seed collection contains 10 amazing hand-picked heritage pepper strains, each with detailed growing instructions and tips in a professionally printed seed packet. Comes in a reusable tin, perfect for seed storage or gift giving.
Our seeds are non-GMO, open-pollinated,  and untreated (free from fungicides, pesticides, herbicides, etc.)
We regularly test our seeds to ensure they meet the highest germination standards.
We provide full, detailed growing instructions for all our seeds.
Our seeds are professionally packed in eco-friendly resealable packets made from recycled materials and printed with vegetable-based ink, without the use of plastic ziploc bags.
Package Quantity:-

25g (Min. 25-30 Seeds)*10 packs



Interesting Facts:-
Jalapeno Hot Pepper - Very prolific. Perfect for salsa or pickling.

• Habanero Orange Hot Pepper - Use to make amazing salsas, peach-habanero hot sauce, or kicked up BBQ sauce.

• Anaheim Chili Hot Pepper - Mild variety. Excellent for roasting, stuffing, or adding to sauces.

• Poblano Hot Pepper - When green, it's called a Poblano and is the classic pepper for making chili rellenos. When red and dried, it's referred to as an Ancho and is often used for making chili powder and Mole Poblano.

• Cayenne Long Red Hot Pepper - Long, bright red, pencil-thin peppers pack the heat!

• California Wonder Sweet Pepper - California Wonder is a classic bell pepper with a crisp, thick flesh and mild flavor.

• Sweet Banana Sweet Pepper - A popular pepper for pickling, but also great fresh or used in sweet pepper jam. Maintains its crunchy texture even with pickling or cooking.

• Pepperoncini Sweet Pepper - The Golden Greek is a highly productive variety that yields sweet, tangy peppers all summer long. Traditionally pickled, the golden pepperoncini is the classic garnish for Greek salads, pizza, and sandwiches. Also delicious fresh.

• Purple Beauty Sweet Pepper - Purple Beauty peppers are crisp, succulent bell peppers with a deep purple skin and green interior. Its mild, sweet flavor and attractive color makes it popular for salads and veggie platters.

• Cubanelle Sweet Pepper - Loved for its bright colors and sweet flavor, this pepper is quite popular in Cuban and Italian cuisine. A good substitute for bell pepper if a quicker cook time is preferred. Its thin walls make it good for frying, roasting, and stuffing.