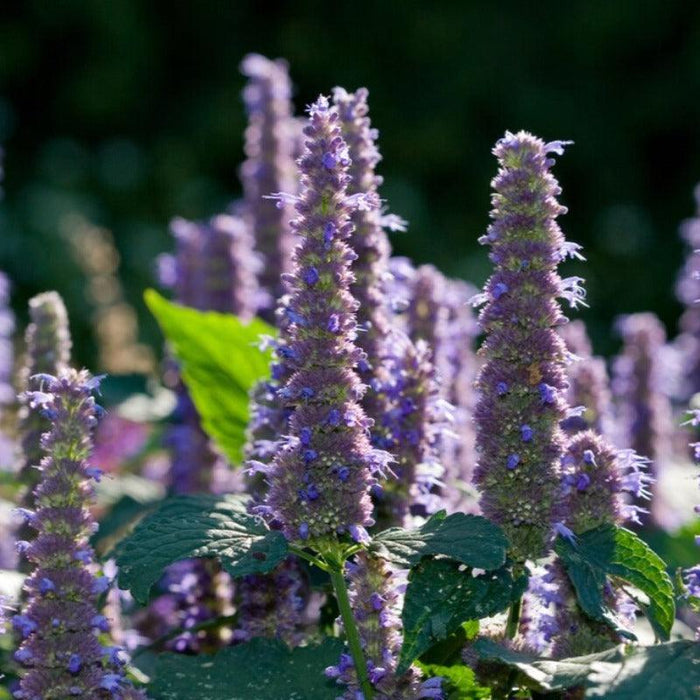 Korean Mint Agastache Flower Seeds - Heirloom Seeds, Blue Licorice, Indian Mint, Chinese Patchouli, Korean Hyssop, Open Pollinated, Non-GMO
Original price
$1.99
-
Original price
$1.99
Agastache rugosa, commonly known as Korean Mint, is a perennial plant that has been used as a traditional herb to promote appetite and enhance the digestive system. Its fresh leaves are popularly used in various Asian dishes. The plant grows tall spikes of purple-blue flowers that attract pollinators. Its pleasant licorice scent, similar to Anise Hyssop, spreads throughout the surrounding environment. It can also serve as a long-lasting cut flower.
This plant has other names, such as blue licorice, purple giant hyssop, Indian mint, wrinkled giant hyssop, Huo Xiang, Chinese patchouli, and Korean hyssop.
To grow this plant, you need to sow the seeds indoors about 6-8 weeks before the last average frost date. Afterward, transplant the seedlings outside when the average last frost date has passed. Alternatively, you can directly sow the seeds into loosened soil after the last frost and gently press them into the soil without covering them, as they require light to germinate.
About Our Seeds:

Our seeds are non-GMO, open-pollinated, and untreated 
We regularly test our seeds to ensure they meet the highest germination standards.
We provide full, detailed growing instructions for all our seeds.
Our seeds are professionally packed in eco-friendly resealable packets made from recycled materials and printed with vegetable-based ink, without the use of plastic Ziploc bags.
Package Quantity: