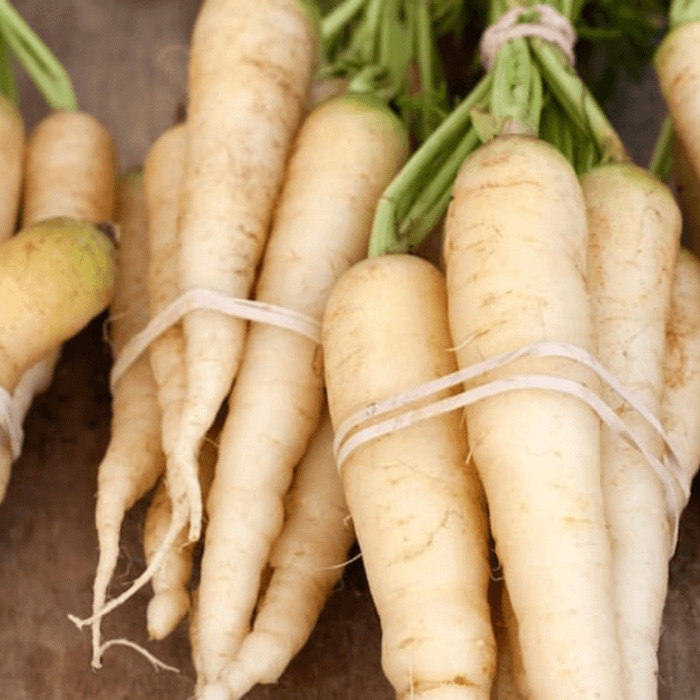 Lunar White Carrot Seeds - Heirloom, Organic, Non-GMO
Original price
$1.99
-
Original price
$1.99
These carrots, scientifically named Daucus carota sativus, are creamy white in color and have a delectable and mild taste with a tiny core. They can be enjoyed either raw or cooked, and are known for being a high-yield variety. The roots are slightly tapered and can grow up to 12 inches in length.
Our seeds are non-GMO, open-pollinated,  and untreated (free from fungicides, pesticides, herbicides, etc.)
We regularly test our seeds to ensure they meet the highest germination standards.
We provide full, detailed growing instructions for all our seeds.
Our seeds are professionally packed in eco-friendly resealable packets made from recycled materials and printed with vegetable-based ink, without using plastic ziploc bags.
Package Quantity:-

Interesting Facts:-
Lunar White Carrot Seeds are a type of heirloom, organic, and non-GMO seeds that produce creamy white carrots with a mild taste and small core. This variety is highly productive and can grow up to 12 inches in length. Lunar White Carrots are a unique and flavorful addition to any vegetable garden.