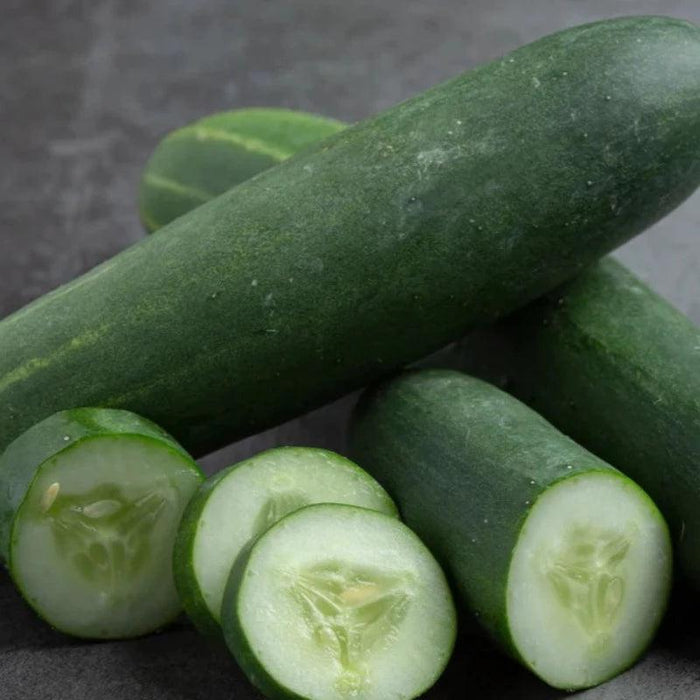 Marketer Cucumber Heirloom Seeds
Original price
$1.99
-
Original price
$1.99
Cucumis sativus is a classic slicing cucumber with a sweet, mild flavor. This variety won the All-America Selections award in 1943 and continues to be a favorite amongst home and market growers. The dark green cucumbers are 9" in length and offer optimal flavor. It is well suited for the hot and humid climates of the South, making it an ideal choice for successful cultivation.
About Our Seeds:

Our seeds are non-GMO, open-pollinated, and untreated (free from fungicides, pesticides, herbicides, etc.)
We regularly test our seeds to ensure they meet the highest germination standards.
We provide full, detailed growing instructions for all our seeds.
Our seeds are professionally packed in eco-friendly resealable packets made from recycled materials and printed with vegetable-based ink, without the use of plastic ziploc bags.
Package Quantity:

Interesting Facts:
The Marketer cucumber is an old-time favorite since the 1940s! This cucumber variety produces very tasty 9" long deep green cucumbers. Marketer cucumber is just perfect for slicing, salads, and pickles when picked small!