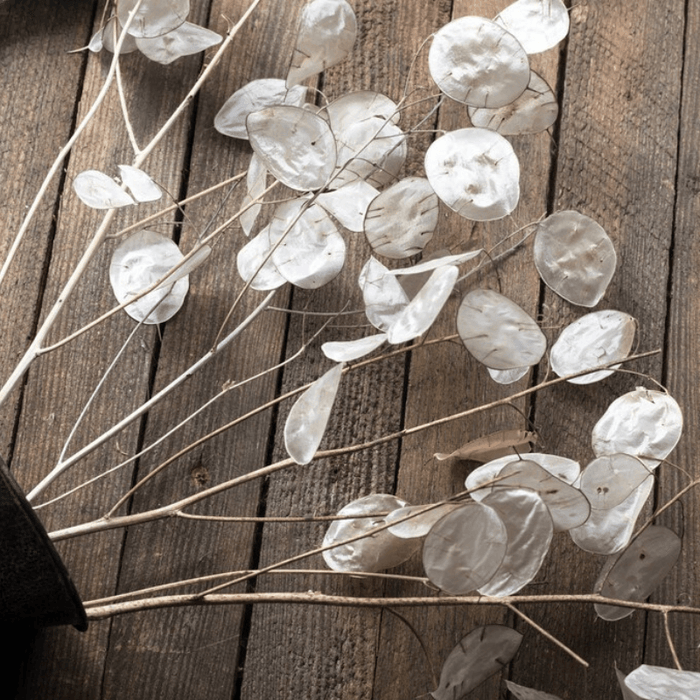 Money Plant Flower Seeds - Heirloom Seeds, Silver Dollar Seeds, Lunaria Seeds, Cut Flowers, Pollinator Garden, OP, Non-GMO
Original price
$1.99
-
Original price
$1.99
The Lunaria annua, also known as Honesty or Money Plant, is a biennial plant that is primarily cultivated for its disk-shaped seedpods that resemble shiny, silver coins when dried. These seedpods are highly sought after for use in floral arrangements. In the spring, the plant produces fragrant purple flowers that attract butterflies and bees and can also be used as a sweet-smelling cut flower.
During the first year of growth, the Money Plant develops leaves, while the flowers and seedpods appear in the second year. The plant is prolific in reseeding itself, returning year after year. To dry the seedpods, cut the stems when fully developed and hang them until completely dry. Afterward, gently rub the brown husks off the seedpods with your fingers.
To grow this plant, direct sow the seeds in a prepared seedbed outdoors in the fall or spring after the last frost date. Press the seeds lightly into the soil, but do not cover them, as they require light to germinate.
About Our Seeds:-
Our seeds are non-GMO, open-pollinated, and untreated (free from fungicides, pesticides, herbicides, etc.).
We regularly test our seeds to ensure they meet the highest germination standards.
We provide full, detailed growing instructions for all our seeds.
Our seeds are professionally packed in eco-friendly resealable packets made from recycled materials and printed with vegetable-based ink, without the use of plastic ziploc bags.

Package Quantity: