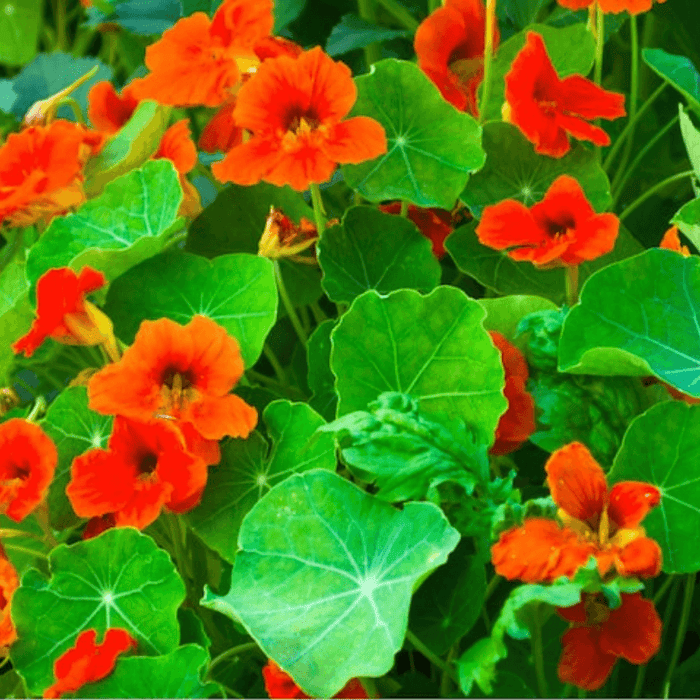 Nasturtium Heirloom Seeds, Flower Seeds, Edible Flower
Original price
$2.99
-
Original price
$2.99
The Tropaeolum minus is an annual plant that originates from the Victorian era and features elegant, deep red flowers. Despite its relatively small stature of approximately one foot in height, this plant boasts an abundant display of trailing blooms throughout the summer and autumn seasons. In addition to its ornamental value, both the leaves and flowers of this plant are edible, providing a delicately piquant garnish that is perfect for enhancing the flavor of salads. Due to its striking appearance and compact size, this plant is an ideal selection for hanging baskets.
Our seeds are non-GMO, open-pollinated,  and untreated (free from fungicides, pesticides, herbicides, etc.)
We regularly test our seeds to ensure they meet the highest germination standards.
We provide full, detailed growing instructions for all our seeds.
Our seeds are professionally packed in eco-friendly resealable packets made from recycled materials and printed with vegetable-based ink, without the use of plastic ziploc bags.
Package Quantity:-