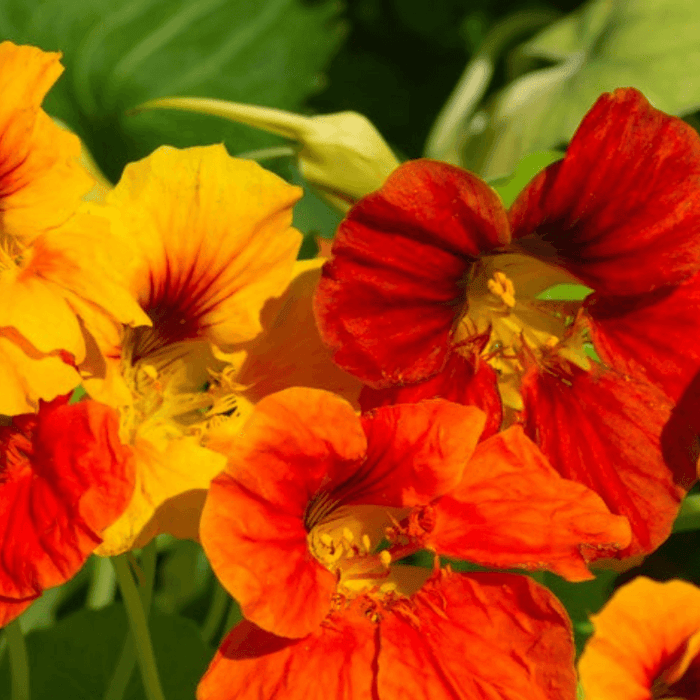 Nasturtium Jewel Mix Dwarf Heirloom Flower Seeds
Original price
$1.99
-
Original price
$1.99
Tropaeolum majus, also known as Nasturtium Jewel Mix, is an annual plant that produces bright, jewel-tone flowers in shades of yellow, pink, red, and orange. This plant is not only beautiful, but also has edible leaves and flowers that have a delightful peppery flavor. It is a must-have for garden salads and adds a unique touch of flavor to any dish. The Nasturtium Jewel Mix is a compact variety that works well as a border plant or in a hanging basket, making it a versatile choice for any garden. With its vibrant colors and edible properties, this plant is sure to be a favorite among gardeners and foodies alike.
About Our Seeds:-

Our seeds are non-GMO, open-pollinated, and untreated (free from fungicides, pesticides, herbicides, etc.)
We regularly test our seeds to ensure they meet the highest germination standards.
We provide full, detailed growing instructions for all our seeds.
Our seeds are professionally packed in eco-friendly resealable packets made from recycled materials and printed with vegetable-based ink, without using plastic Ziploc bags.