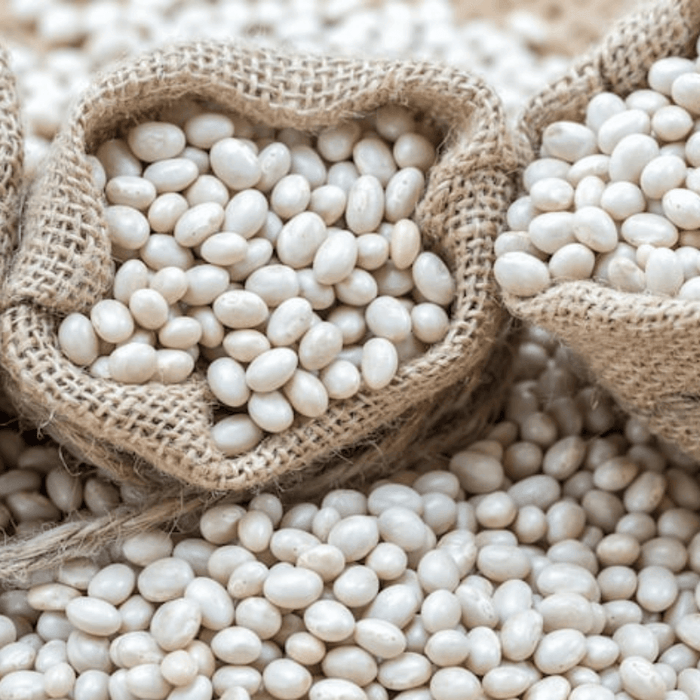 Navy Bean Seeds Heirloom Seeds, Bush Bean, Boston Pea, Soup Bean, Open Pollinated, Untreated, Non-GMO
Original price
$1.99
-
Original price
$1.99
The Phaseolus vulgaris, commonly known as the Navy Bean, was once a primary food source for the United States Navy, which is where it gets its name. This bush variety of Navy Bean produces high yields of 4-6 inch pods, each containing small white beans. The beans have a smooth texture, a mild flavor, and do not break apart easily when cooked, making them perfect for soups and baked beans. Navy Beans are known for their long storage life as a dry bean, and they are resistant to Anthracnose and Bean Mosaic Virus. This variety is also sometimes referred to as the Boston Pea.
Our seeds are non-GMO, open-pollinated,  and untreated (free from fungicides, pesticides, herbicides, etc.)
We regularly test our seeds to ensure they meet the highest germination standards.
We provide full, detailed growing instructions for all our seeds.
Our seeds are professionally packed in eco-friendly resealable packets made from recycled materials and printed with vegetable-based ink, without the use of plastic ziploc bags.
Package Quantity:-