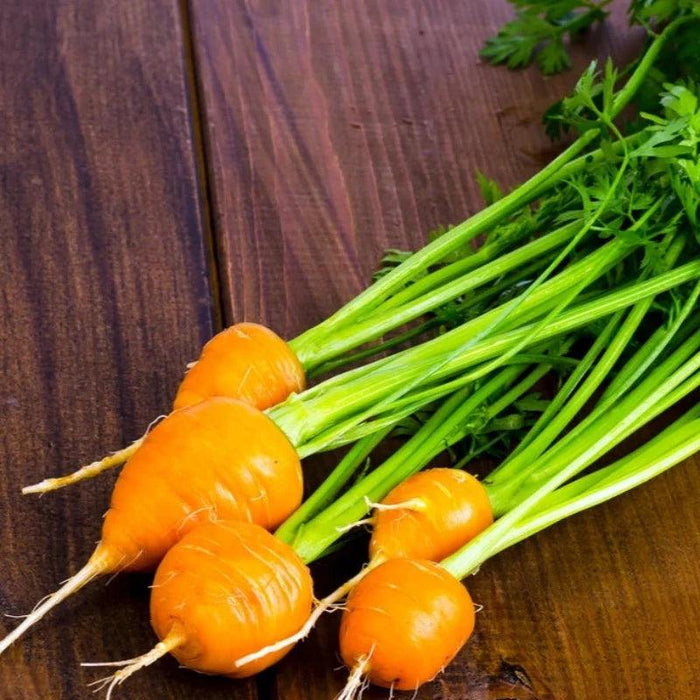 Parisian Carrot Heirloom Seeds - Seed Packets, Vegetable Seeds, Non GMO, Open Pollinated
Original price
$1.99
-
Original price
$1.99
The Daucus carota sativus, an heirloom variety originating from France, is a unique and delightful carrot variant. Its small size makes it ideal for clay or rocky soil where other carrots may struggle to develop properly. With its unbeatable flavor, this carrot is highly sought after for gourmet dishes and perfect for container gardens. It produces an orange globe-shaped vegetable with a tender texture that will tantalize taste buds everywhere.
About Our Seeds:

Our seeds are non-GMO, open-pollinated, and untreated (free from fungicides, pesticides, herbicides, etc.)
We regularly test our seeds to ensure they meet the highest germination standards.
We provide full, detailed growing instructions for all our seeds.
Our seeds are professionally packed in eco-friendly resealable packets made from recycled materials and printed with vegetable-based ink, without using plastic ziploc bags.
Package Quantity:

Interesting Facts:
The Parisian carrot is a little round carrot that is a nineteenth-century French heirloom! this carrot variety is an early orange-red carrot that grows almost more like the shape of a large radish. Excels in clay or rocky soil where other carrots have problems developing properly.