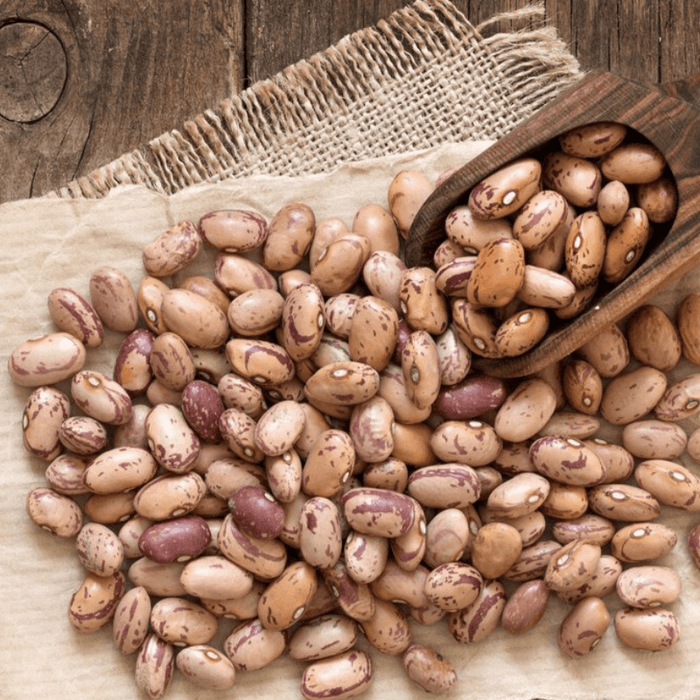 Pinto Bean Seeds - Heirloom Seeds, Runner Bean Seeds, Refried Beans, Soup Bean, Open Pollinated, Untreated, Non-GMO
Original price
$1.99
-
Original price
$1.99
These half-runner plants produce popular dry beans, known as Phaseolus vulgaris, that can also be enjoyed as green snap beans when the pods are young. Pinto beans, which have a light tan color with brown specks, have the highest fiber content of any bean and are particularly favored. They are especially renowned for their delicious use in refried beans and chili con carne.
To cultivate these plants, sow the seeds directly into warm soil that has a temperature of at least 65 degrees Fahrenheit. In the spring, plant them in fertile soil that has been properly prepared after the last frost date. They grow best in full sunlight and require adequate watering, but be cautious not to overwater them as this may encourage bean diseases. To collect dried beans, leave the bean pods on the plant until they are completely dry and the plant begins to wither.
About Our Seeds:-
Our seeds are non-GMO, open-pollinated, and untreated (free from fungicides, pesticides, herbicides, etc.).
We regularly test our seeds to ensure they meet the highest germination standards.
We provide full, detailed growing instructions for all our seeds.
Our seeds are professionally packed in eco-friendly resealable packets made from recycled materials and printed with vegetable-based ink, without using plastic ziploc bags.

Package Quantity: