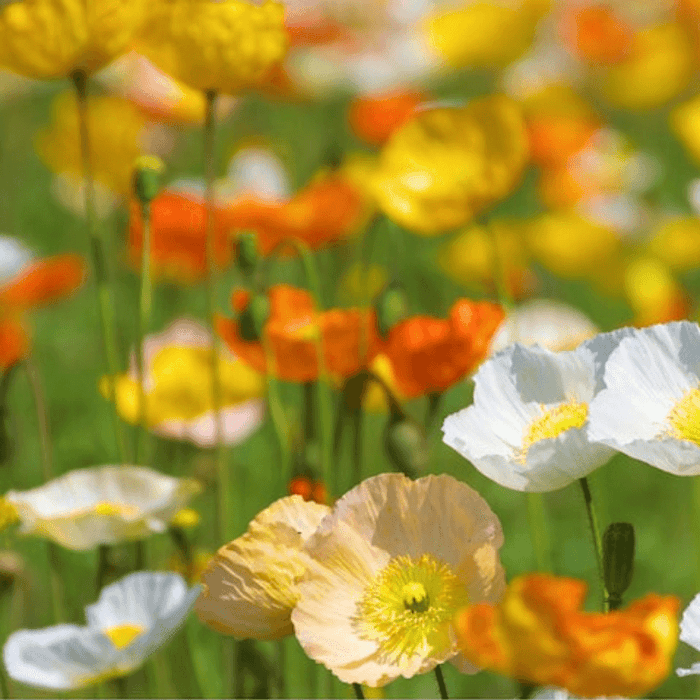 Poppy Heirloom Seeds - Flower Seeds, Cool Weather Seeds, Flowers, Flower Mix, Pastel Flowers
Original price
$1.99
-
Original price
$1.99
Poppy is a delicate and graceful perennial that thrives in cool weather and produces an abundance of blooms in the spring and early summer. The ethereal, paper-like flowers come in a range of shades including orange, white, yellow, and pale pink. When planted in large patches, these flowers create a beautiful display in any garden.In addition to their beauty, Iceland Poppies are also very attractive to honeybees and other pollinators, making them a valuable addition to any garden ecosystem. As a perennial, they will continue to bloom year after year, providing long-lasting beauty and pollinator support to your garden.
About Our Seeds:-

Our seeds are non-GMO, open-pollinated, and untreated (free from fungicides, pesticides, herbicides, etc.)
We regularly test our seeds to ensure they meet the highest germination standards.
We provide full, detailed growing instructions for all our seeds.
Our seeds are professionally packed in eco-friendly resealable packets made from recycled materials and printed with vegetable-based ink, without using plastic ziploc bags.
Quantity: