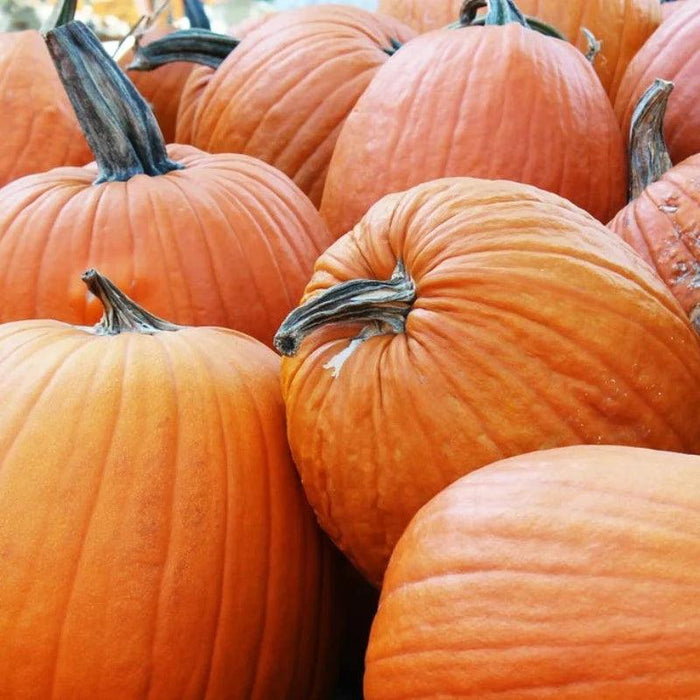 Pumpkin Heirloom Seeds - Jack-O-Lantern Pumpkin Seeds, Pie Pumpkin, Non-GMO, Heirloom, Vegetable Seeds
Original price
$1.99
-
Original price
$1.99
The Cucurbita pepo pumpkin variety requires 115 days to mature and is a vining plant. It produces pumpkins that are uniformly sized, ranging from 15 to 25 pounds, and boast a symmetrical round shape, deep orange color, and a thick, hard outer shell that makes them perfect for carving Jack O' Lanterns. Additionally, the extra thick flesh of the pumpkin is ideal for baking pumpkin pies. These pumpkins store well, and the variety is suitable for both home gardeners and market growers.
To cultivate this variety, it is recommended to sow the seeds outside 2-4 weeks after the average last frost when the soil temperature is above 60°F. Plant the seeds in hills, with 5 seeds per hill, and thin out to 3 plants. Stake or trellis the plants as necessary.
About Our Seeds:

Our seeds are non-GMO, open-pollinated, and untreated (free from fungicides, pesticides, herbicides, etc.)
We regularly test our seeds to ensure they meet the highest germination standards.
We provide full, detailed growing instructions for all our seeds.
Our seeds are professionally packed in eco-friendly resealable packets made from recycled materials and printed with vegetable-based ink, without the use of plastic ziploc bags.
Package Quantity: