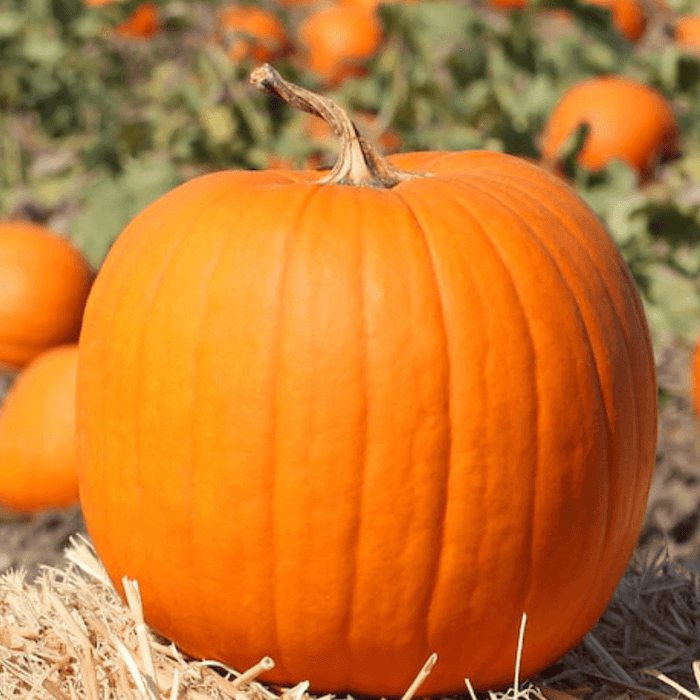 Pumpkin Seeds - Jack-O-Lantern Pumpkin, Pie Pumpkin, Non-GMO, Heirloom
Original price
$1.99
-
Original price
$1.99
Cucurbita pepo, a vining plant, is a dual-purpose heirloom variety that is perfect for making jack-o-lanterns and pumpkin pies. This variety has a long history, dating back to the 1700s when it was first grown by Native Americans in New England. It produces large pumpkins weighing between 18-20 lbs, and measuring up to 12-20" in diameter. The thick and sweet flesh of these pumpkins is excellent for cooking, making them a popular choice for baking pies and other treats.
To grow this variety of pumpkin, it is recommended to sow the seeds outside 2-4 weeks after the average last frost date. This allows for optimal growing conditions and helps ensure a bountiful harvest of delicious and beautiful pumpkins.
About Our Seeds:-

Our seeds are non-GMO, open-pollinated, and untreated (free from fungicides, pesticides, herbicides, etc.).
We regularly test our seeds to ensure they meet the highest germination standards.
We provide full, detailed growing instructions for all our seeds.
Our seeds are professionally packed in eco-friendly resealable packets made from recycled materials and printed with vegetable-based ink, without the use of plastic Ziploc bags.
Quantity:-
3g (Min. ~20 Seeds)