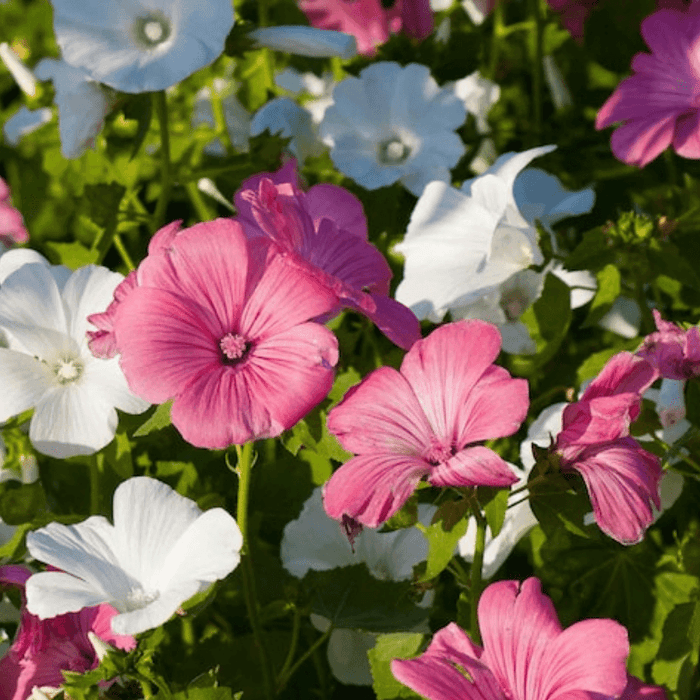 Rose Mallow Flower Seeds - Heirloom Seeds, Hibiscus Seeds, Tree Mallow Seeds, Open Pollinated, Non-GMO
Original price
$1.99
-
Original price
$1.99
The Lavatera trimesters, commonly known as Rose Mallow or Tree Mallow, is an annual plant that produces impressive 4-5 inch hibiscus-like flowers in shades of rose pink, white, and red. With its shrub-like growth and late blooming period, this plant is ideal for mass plantings and is sure to attract pollinators to your garden. To grow the Lavatera trimesters, you should direct sow the seeds in loosened soil after the last frost. Be sure to water the soil regularly until the plant becomes established, which will help ensure healthy growth and an abundant flowering season.
Our seeds are non-GMO, open-pollinated,  and untreated (free from fungicides, pesticides, herbicides, etc.)
We regularly test our seeds to ensure they meet the highest germination standards.
We provide full, detailed growing instructions for all our seeds.
Our seeds are professionally packed in eco-friendly resealable packets made from recycled materials and printed with vegetable-based ink, without the use of plastic ziploc bags.
Package Quantity:-