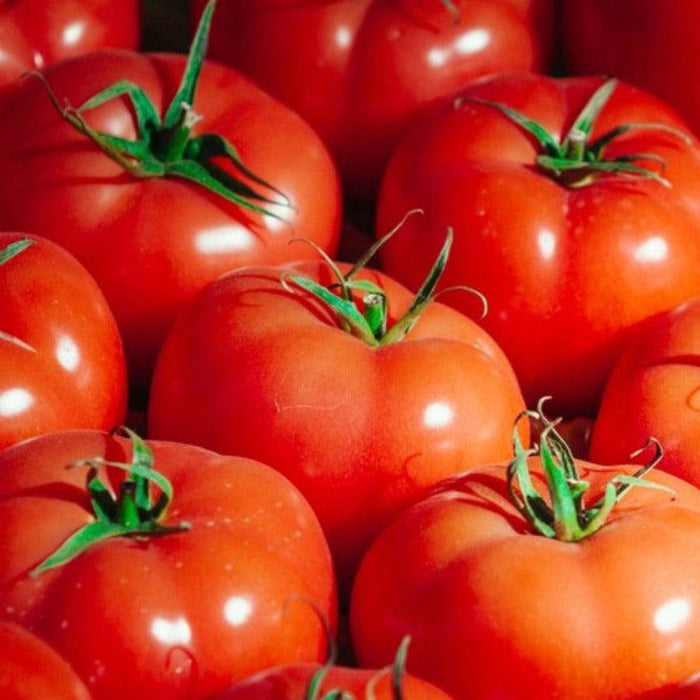 Rutgers Tomato Heirloom Seeds
Original price
$1.99
-
Original price
$1.99
(Lycopersicon lycopersicum) Identify. The Rutgers Tomato is a special tomato that produces bright red round fruit on hardy, disease-resistant vines. The strain was originally introduced by Rutgers University in 1934 for Campbell's Soup as a hybrid for commercial breeders.Since then, she has been selected for open pollination and developed as a modern commercial heirloom.

Rutgers
tomatoes
average
2
to
4
inches
in
diameter
and
weigh
about
1
pound
per
fruit.
Great
for
soups
and
jams,
and
a
great
slicer
to
eat
raw.
Our seeds are non-GMO, open-pollinated,  and untreated (free from fungicides, pesticides, herbicides, etc.)
We regularly test our seeds to ensure they meet the highest germination standards.
We provide full, detailed growing instructions for all our seeds.
Our seeds are professionally packed in eco-friendly resealable packets made from recycled materials and printed with vegetable-based ink, without the use of plastic ziploc bags.
Package Quantity:-

Interesting Facts:-
Heirloom varieties are open-pollinated

. This means you can save seeds from heirloom tomatoes, plant them, and expect them to grow into new tomato plants. If two or more varieties are planted close to one another, you might just end up with a new variety!