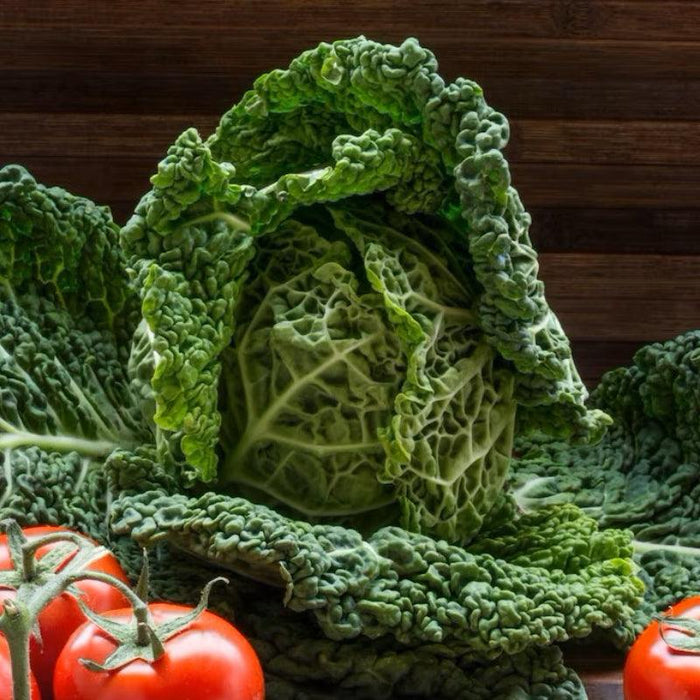 Savoy Cabbage Seeds - Heirloom, Open Pollinated, Sprouting Seeds, Microgreens, Non-GMO
Original price
$1.99
-
Original price
$1.99
Savoy cabbage, scientifically known as Brassica oleracea, is prized for its sweet and delicate taste and attractive crinkled leaves that lack bitterness. This variety produces large, firm heads that typically weigh between 6-8 pounds. Savoy cabbage can be sliced into ribbons for fresh consumption or cut into wedges and steamed or braised for added tenderness.
About Our Seeds:-
Our seeds are non-GMO, open-pollinated, and untreated (free from fungicides, pesticides, herbicides, etc.).
We regularly test our seeds to ensure they meet the highest germination standards.
We provide full, detailed growing instructions for all our seeds.
Our seeds are professionally packed in eco-friendly resealable packets made from recycled materials and printed with vegetable-based ink, without the use of plastic ziploc bags.

Package Quantity:

Interesting Facts:

As you move from the outer to the inner layers, the texture of the leaves undergoes a transformation. While the outer leaves are delicate, green, and ruffled, the innermost ones are crisp, firm, and pale yellow in color.