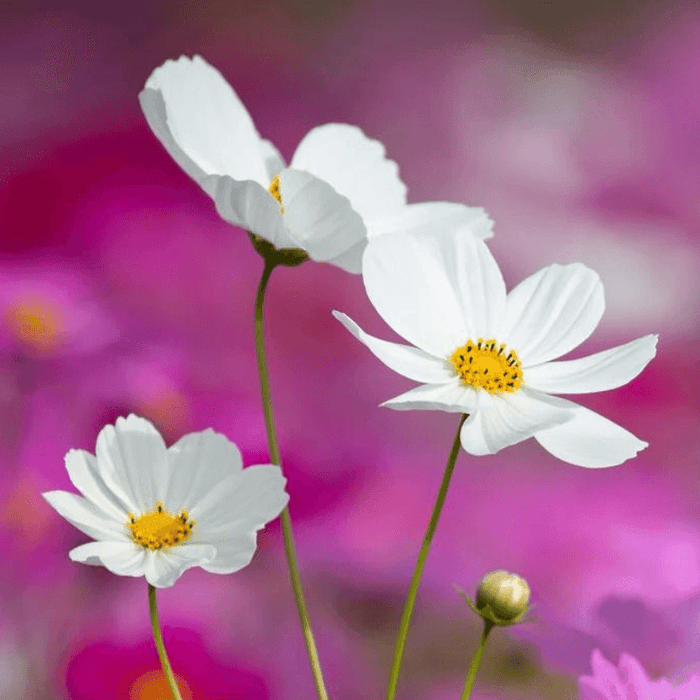 Sensation Mix Cosmos Flower Seeds
Original price
$1.99
-
Original price
$1.99
The annual (Cosmos bipinnatus) is a blend of heirloom varieties that won the AAS award in 1936 and still amazes gardeners today. The flowers come in various hues, such as pink, rose, white, and crimson, and can grow up to 4-6 feet tall, making them perfect for cutting. These hardy and straightforward-to-grow flowers also attract bees, butterflies, and other pollinators.
About Our Seeds:-
Our seeds are non-GMO, open-pollinated, and untreated (free from fungicides, pesticides, herbicides, etc.).
We regularly test our seeds to ensure they meet the highest germination standards.
We provide full, detailed growing instructions for all our seeds.
Our seeds are professionally packed in eco-friendly resealable packets made from recycled materials and printed with vegetable-based ink, without using plastic ziploc bags.

Package Quantity:
Interesting Facts:-
Sensation Mix Flower Seeds is a non-GMO and heirloom variety, meaning that it has not been genetically modified in any way and has been passed down from generation to generation. This makes it a great choice for gardeners who prefer to grow organic, non-modified plants and appreciate the history and heritage of heirloom varieties.