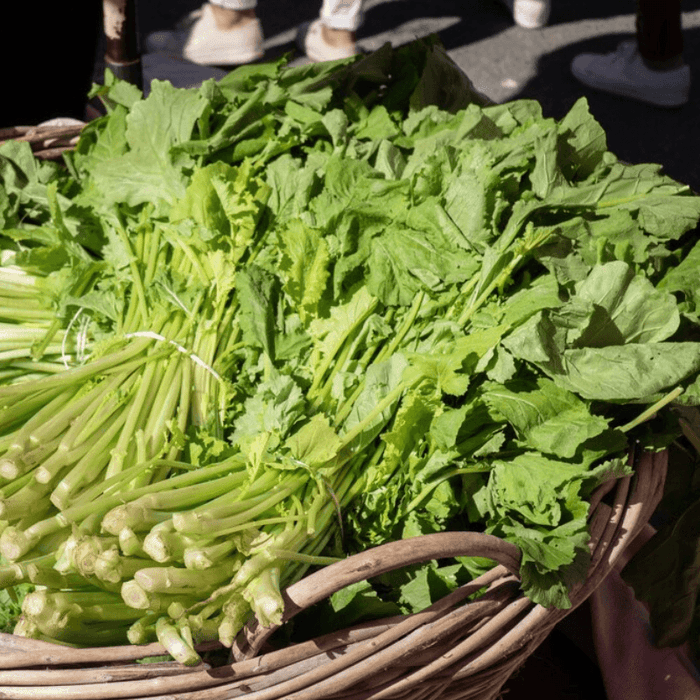 Seven Top Turnip Seeds - Heirloom Seeds, Cool Season, Fresh Salad Greens, Open Pollinated, Non-GMO
Original price
$1.99
-
Original price
$1.99
Turnip greens, a type of Brassica rapa that thrives in cooler weather, are primarily cultivated for their flavorful and lush dark green leaves rather than their roots, which may become tough and unpalatable. This easy-to-grow variety is a beloved southern culinary tradition and has a taste comparable to that of mustard greens.
About Our Seeds:-

Our seeds are non-GMO, open-pollinated, and untreated (free from fungicides, pesticides, herbicides, etc.).
We regularly test our seeds to ensure they meet the highest germination standards.
We provide full, detailed growing instructions for all our seeds.
Our seeds are professionally packed in eco-friendly resealable packets made from recycled materials and printed with vegetable-based ink, without the use of plastic ziploc bags.
Package Quantity:

Interesting Facts:
During World War II, the people of Britain encountered food scarcity, which led them to resort to turnips as an alternative. Among the recipes that emerged during that period was Woolton Pie, a dish created by François Latry, which became a notable achievement in the turnip cuisine of wartime Britain.