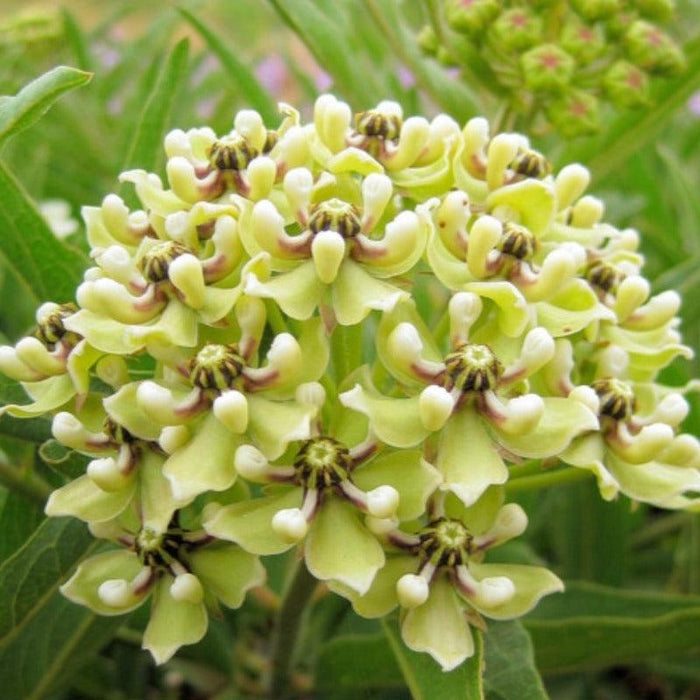 Spider Milkweed Seeds - Asclepias Viridis, Heirloom Seeds, Monarch Butterfly, Flower Seeds, Native Seeds, Green Milkweed, Non-GMO
Original price
$1.99
-
Original price
$1.99
Perennial (Asclepias Viridis). An excellent milkweed species with spring flowers to encourage migration of Monarch Butterflies and other useful insects. A stunning umbellate cluster of greenish-white flowers with rose to purple centres grows. Following the flowering stage, large 3-5" curved green seed pods split apart to produce white silky fiber-coated seeds. In the wild, spider milkweed grows on prairies and at the sides of roadways. It can grow in a variety of soil types and is resistant of heat and drought. Additionally called Green Milkweed.
About Our Seeds:-

Our seeds are non-GMO, open-pollinated, and untreated (free from fungicides, pesticides, herbicides, etc.).
We regularly test our seeds to ensure they meet the highest germination standards.
We provide full, detailed growing instructions for all our seeds.
Our seeds are professionally packed in eco-friendly resealable packets made from recycled materials and printed with vegetable-based ink, without the use of plastic Ziploc bags.
Quantity:-
.5g (Min. 50 Seeds)