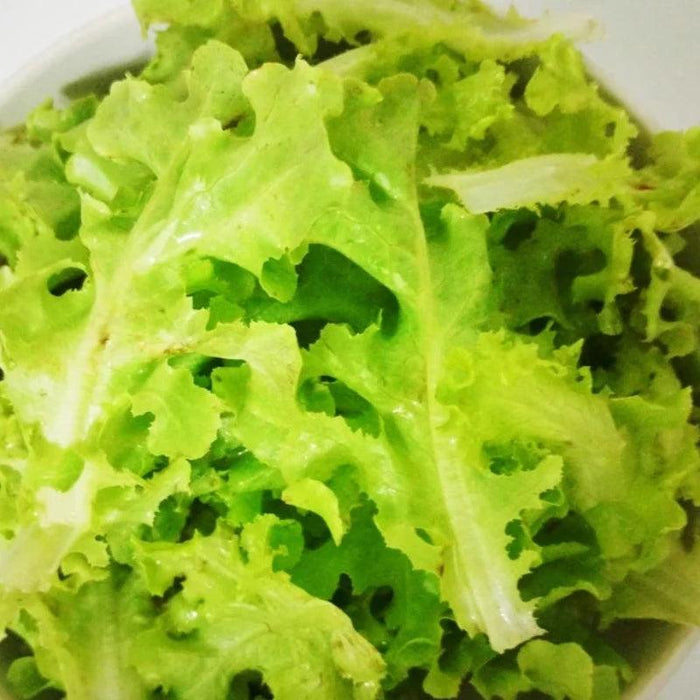 Tango Leaf Lettuce Seeds - Heirloom Seeds, Oakleaf Lettuce, Container Garden, Cold Tolerant, Open Pollinated, Non-GMO
Original price
$1.99
-
Original price
$1.99
Tango Leaf (Lactuca sativa) is a unique oakleaf type of lettuce renowned for its deep-lobed, frilly green leaves. It can be harvested in the baby leaf stage or grown into larger heads with more space and time. Its mild flavor and texture make it an ideal addition to baby greens salads mixes. Additionally, Tango Leaf has cold hardiness that allows it to keep growing even during winter months without any protection.
About Our Seeds:

Our seeds are non-GMO, open-pollinated, and untreated (free from fungicides, pesticides, herbicides, etc.)
We regularly test our seeds to ensure they meet the highest germination standards.
We provide full, detailed growing instructions for all our seeds.
Our seeds are professionally packed in eco-friendly resealable packets made from recycled materials and printed with vegetable-based ink, without the use of plastic ziploc bags.
Package Quantity:

Interesting Facts:
Tango Lettuce is a fun curled baby leaf lettuce variety! This lettuce has a crisp clean texture and holds up well with numerous salad dressings. This attractive uniform plant forms tight erect rosettes that are 12" across and 6-8" tall. Tango is an oak leaf variety.