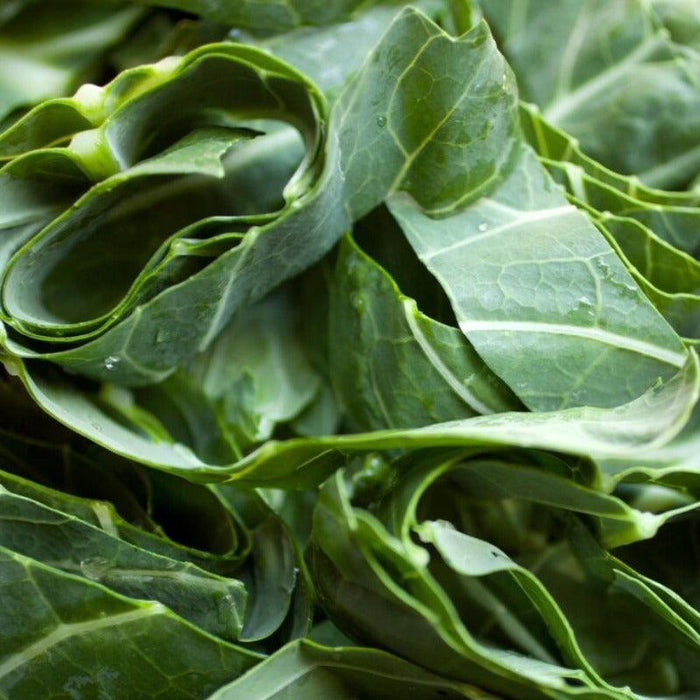 Vates Collards Heirloom Seeds - Collard Greens, Early, Short Season, Heat Tolerant, Fall Planting, Slow Bolt, Open Pollinated, Non-GMO
Original price
$1.99
-
Original price
$1.99
The Vates Collard, a sturdy variety of (Brassica oleracea), matures earlier than its counterparts and is characterized by its tall (reaching up to 32 inches) and glossy blue-green leaves that offer high nutritional value. This Collard variety is resistant to bolting and can endure extreme temperatures, but it flourishes in cooler climates. It is particularly recommended for autumn sowing as the frost enhances its sweetness.
About Our Seeds:

Our seeds are non-GMO, open-pollinated, and untreated (free from fungicides, pesticides, herbicides, etc.)
We regularly test our seeds to ensure they meet the highest germination standards.
We provide full, detailed growing instructions for all our seeds.
Our seeds are professionally packed in eco-friendly resealable packets made from recycled materials and printed with vegetable-based ink, without using plastic ziploc bags.
Package Quantity: