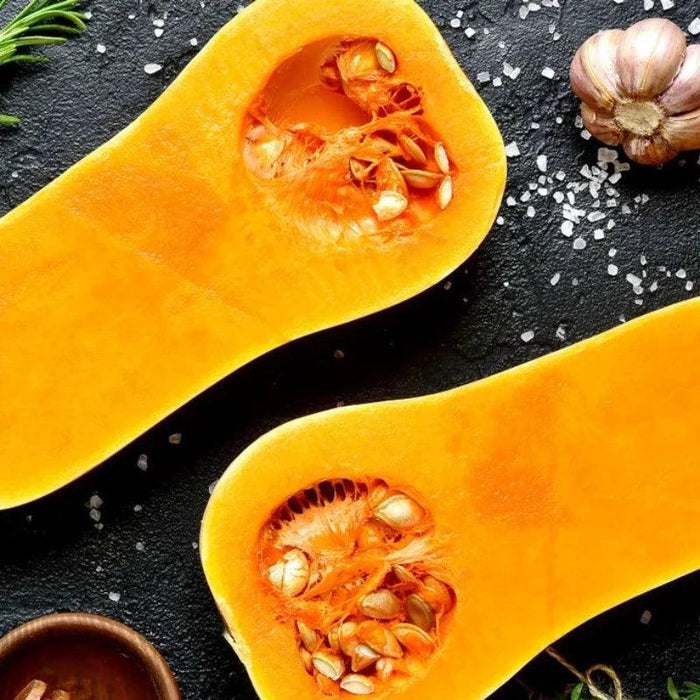 Waltham Butternut Winter Squash Heirloom Seeds
Original price
$1.99
-
Original price
$1.99
Waltham Butternut, a variety of winter squash known as Cucurbita moschata, is a timeless and delightful choice. This prolific squash is not only easy to cultivate but also has a long shelf life, making it an ideal option. It features an appealing orange flesh with a delectable and sweet flavor, akin to pumpkin or sweet potato. Whether you roast, stuff, bake, or make soup with it, the squash promises to be a treat for your taste buds. Moreover, its sturdy stems are resistant to boring insects, ensuring a healthy harvest.
About Our Seeds:

Our seeds are non-GMO, open-pollinated, and untreated (free from fungicides, pesticides, herbicides, etc.)
We regularly test our seeds to ensure they meet the highest germination standards.
We provide full, detailed growing instructions for all our seeds.
Our seeds are professionally packed in eco-friendly resealable packets made from recycled materials and printed with vegetable-based ink, without using plastic ziploc bags.
Package Quantity: